Why some women are avoiding promotions | Insurance Business Australia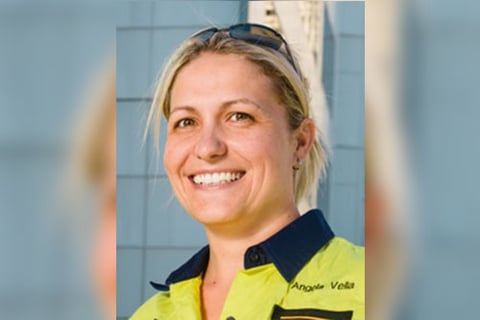 "One of the biggest challenges for women in this industry is shaking off the stigma that you are only being promoted because you are a female," said Angela Vella, practice leader, construction at Gallagher.
"There are some women who don't want to be promoted because they fear that people won't take them seriously. It's frustrating. I don't know why there can't just be an understanding that everyone is equal and people are being promoted because they are right for the job, not because of gender," she added. "It's a real problem. I would hate to see the progression women have made being stalled or going backwards because of this stigma."
Vella would like to see the industry as a whole place more importance on having solid career progression plans in place, to help overcome the stigma that women are only being promoted based on gender.
"Here at Gallagher, we are focusing on ensuring managers are implementing succession plans. People want to know where they are going and how they are going to get there," she said.
Based in Sydney, Vella joined Gallagher in 2016, following 14 years at Marsh and Aon where she also specialised in advising clients on construction and engineering risks. She was approached by Gallagher to help build a construction business from the ground up. In just 18 months, Gallagher was able to roll out a major new player to disrupt the construction space, under Vella's lead.
Working in a highly male-dominated side of the business, Vella has encountered prejudice based on her gender and she feels that she sometimes has to work even harder than her male counterparts to prove herself to clients.
"Another challenge is that there is an unconscious bias and assumption that women don't understand the industry so it takes a lot more work to demonstrate my knowledge and expertise in the space," she said. In an effort to gain more credibility and differentiate herself from her male peers, Vella is currently undertaking a building course to become a qualified project manager in construction, which will give her a more holistic understanding of how contractors operate.
Despite the challenges, being a female construction broker also has its advantages. As more women join construction companies and increasingly take on responsibility for making decisions around risk and insurance, Vella finds that many of them prefer to deal with a female broker.
"They don't feel judged by another woman, and they are more comfortable asking questions," she said. "You have the opportunity to build really honest and open relationships."
Vella is trying to improve her work-life balance instead of working from home every evening after a long day in the office.
"I made the mistake of measuring my self-worth based on how many hours I worked in the day but I've realised now that is not the right way to go," she said. "I'm more productive when I have some down-time and I have a personal life outside of work."
Vella's advice to other women joining the industry: "Build a support network around you and take advantage of the many opportunities, but also be mindful of setting boundaries for yourself."