Will new regs threaten insurance innovation? | Insurance Business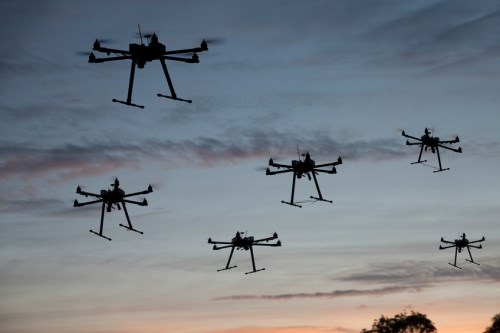 Consumer privacy issues surrounding the use of drone technology is once again making headlines, but will it threaten the use of the technology within the insurance industry?
Recent reports have called for strict guidelines on the use of drones in building inspections following concerns raised by the peak body for strata title and body corporates, Strata Community Australia.
"We want managers to take action and notify all owners and residents about the presence of a drone being used for maintenance and inspections, including details regarding the time of use, and for what period," said SCA chief executive Kim Henshaw, according to the
Sydney Moring Herald
.
However,
Darren Trott
, national business development manager of Crawford and Company, said that it is recreational drone usage which is having a negative impact on commercial users and the insurance industry.
"The commercial use of drones requires CASA accreditation for not only the drone operator but also the business carrying out the operation," Trott told
Insurance Business.
"In that CASA accreditation there are strict guidelines around safety being absolutely paramount, and complying with the national privacy principles.
"It is a different story however with recreational users.
"Many of them are unaware of the safety and privacy requirements. It is unfortunate that some of the bad press that drones get at the moment is arising from some of the activities of recreational users."
Trott stressed that when using drones commercially Crawford Drone explains their use to those concerned which gives people a better understanding of the technology.
"…We do all that is possible to get permission from building owners before we fly the drone over," Trott said.
"Certainly from the commercial side of things, safety and privacy principles are absolutely paramount."
Related stories:
As barriers drop, drones set to soar
Drone law to affect the insurance industry
Ansvar to use drones in risk assessment