Woolworths apologises for selling life cover to disability pensioner | Insurance Business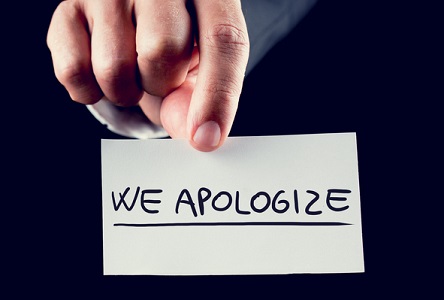 Woolworths Insurance has apologised to a 51-year-old disability pensioner after she was sold over the phone a life insurance policy she did not fully understand, didn't need, and couldn't afford.
The Adelaide woman, referred to as "Jane" for privacy reasons, was contacted by the retailer's head of financial services, Chris Cramond, hours after her case was featured on the ABC's AM program.
Cramond conceded that Woolworths Insurance could have handled the case better after the insurer initially rejected the complaint by Jane's family that the policy didn't consider the disability pensioner's low income, ABC reported.
"We've reviewed the unique circumstances of the case and resolved the complaint directly with the parties involved," Cramond said in a statement. "We're committed to the responsible provision of financial-services products and treat all customer complaints seriously."
The woman, who functions as a 13-year-old, was earning $2.50 an hour when she took out the life insurance policy in 2014 so she could leave something behind for her nieces and nephews, said Ben Hodgson, Jane's family member.
Hodgson said that when Jane attempted to cancel the policy because she became concerned about the premiums, Woolworths offered her a gift card to induce her to stay.
"For somebody like Jane, to get a reward and a gift or something of monetary value is certainly exciting, because money is tight for somebody in her situation," Hodgson told ABC.
Hodgson said Jane wouldn't have had taken out the life cover in the first place had Woolworths Insurance asked her about her source of income and ability to pay.
"If they'd actually asked what her source of income was she would have told them she was on a disability pension," Hodgson told the news agency. "If any reasonable person heard this source of income, there is no way that they could justify her spending $780 a year on an insurance policy when they have no dependents."
Hodgson said the insurer has now agreed to refund roughly $2,600 in premiums, but that a letter sent to him on Sept. 4 denied that the policy was inappropriately sold.
In the letter, Maria Pinzon, Woolworths Insurance disputes resolution officer, said "there was no reason that presented itself during the relevant telephone conversations which would alert a reasonable person to any issue of capacity to enter into the contract."
Hodgson was preparing to take the case to the Financial Ombudsman Service when Woolworths Insurance apologised and agreed to refund Jane's premiums, ABC reported.