Workers' compensation head outlines why cost-sharing would be a wrong move | Insurance Business Australia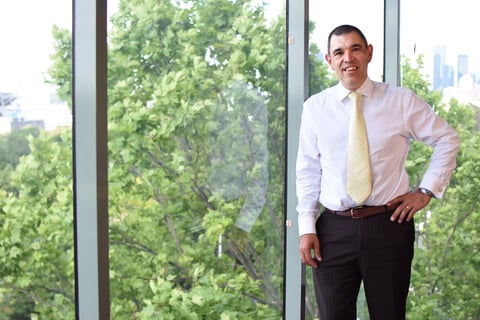 If you ask Insurance House's Mark Farrugia (pictured) about the prospect of redistributing COVID-19 workers' compensation costs across the board, the answer is a resounding 'no'.
Speaking with Insurance Business, the workers' compensation head asserted: "It disincentivises clients who are doing the right thing and investing in keeping their people safe. There's no advantage for them and then they're going to get penalised on top of that, if you look at the proposal."
A proposed cost-sharing mechanism is currently being examined by the New South Wales State Insurance Regulatory Authority (SIRA), which cited "a strong public interest case" for all NSW employers and insurers to contribute to the claims cost.
"The cost-sharing mechanism will enable COVID-19 claims costs to be redistributed across the workers' compensation system," said SIRA in a bulletin when the regulator launched its consultation. "This will prevent individual employers and insurers bearing a disproportionate and inequitable amount of risk and will help to maintain a healthy and competitive workers' compensation market in NSW."
According to SIRA, the proposed cost-sharing mechanism for COVID-19 claims could be established using the new powers created by amendments to the Workers Compensation Act 1987.
Naturally, redistributing costs will be mostly through increased employer premiums. For brokerage Insurance House, though, this wouldn't be the fairest way to go about it. Farrugia believes employers who have played an active role in trying to make their premises safe will not want to fund those who have not done the same.
He stated: "In our view and in our clients' view, if you promote safety, and you invest in keeping your workplace safe, you shouldn't be penalised by it if others haven't done the right thing. Why should clients be penalised if they've invested in safety and it's cost them money to invest in these initiatives to keep their workforce safe?
"And then, on the flip side, why should regional employers who have had limited exposure compared to the metro areas be exposed to the same financial implications as an employer who might have had several COVID cases?"
Insurance House has already provided its response to SIRA's consultation, and it is Farrugia's hope that the regulator will listen to the feedback.