Zenith's Kim Gilbert lifts lid on acquisition by global broker | Insurance Business Australia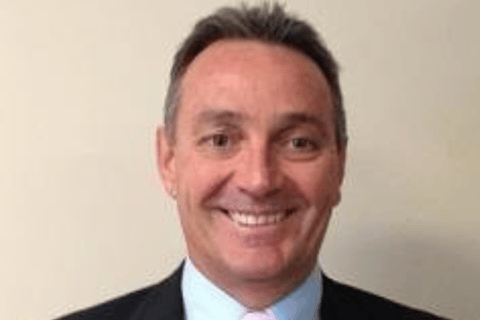 Lockton Companies, the global firm regarded as the world's largest privately owned insurance broker, recently acquired Perth-based Zenith Insurance Services. Zenith's speciality areas include aged care, disability and aboriginal medical health services.
"The decision to sell is never easy," said managing director and former owner Kim Gilbert (pictured above). "But when you can see the opportunity and potential, not only for the business that you built from the ground up, but for your people, it's certainly made much easier."
As a result of the acquisition, Gilbert's firm will now be led by Ian Maybury, Lockton Australia's national manager for health and community services.
"I will play a leadership role alongside Ian and focus on the growth of the Lockton-Zenith business nationally," said Gilbert. "I have been passionate about providing insurance broking and risk advisory services to the aged care, retirement living and community services sectors for many years and I am excited to continue in this role."
Gilbert said he'll be working to expand services nationally and mentoring and developing staff.
Sale decision informed by changing client needs
The former Zenith boss said the changing world and client needs informed his decision to sell.
"From natural catastrophes to cyber events, talent attraction and retention, to the ongoing impacts of COVID-19, these are all challenges impacting risk profiles and the availability and cost of insurance," he said.
Gilbert said these changes highlight the benefit of access to a national and global footprint through Lockton.
"We need to evolve and grow to ensure we maintain the highest level of advice and service that this changing world requires," he said. "This is what joining forces with Lockton delivers."
Read more: Lockton chief lifts lid on challenges in health and community services
Gilbert said his firm has a lot in common with the global brokerage.
"Like Zenith, Lockton is a company founded on a simple idea: deliver the best service in the industry," he said. "Lockton shares our client-first commitment and understands what it means to be specialists and take great care of clients."
He credited the global brokerage's entrepreneurial culture combined with its sheer size as the reason great things could happen.
"This brings about something quite extraordinary in the insurance business – local partners than can draw on deep global resources to deliver the very best results," said Gilbert.
Sector challenges are growing
Maybury detailed some of the challenges in the health and community services sector facing the new partnership.
"The issue of employee retention and attraction in the health and community services sectors, especially the aged care industry, is now critical," he said.
Maybury said a report recently published by the National Skills Commission found that the aged care and disability care sector has more than 74,000 job vacancies.
Read next: Aged care in the time of a pandemic
The timing of this acquisition, he said, comes when Lockton's clients in this space are diversifying their businesses.
"Increasingly our clients are diversifying their activities across primary healthcare, aged care and into community services," said Maybury. "While all risks being faced by these organisations are not insurable, understanding what the risks are and the risk management solutions available is vital, particularly as they engage in their diversified services."
Maybury said the acquisition "further demonstrates this commitment," in retirement living, aged care, Aboriginal medical health services and community service organisations, primary healthcare and community services.
Zenith, a specialist insurance broker, began as a small office in Western Australia in 2001. Today, the company has clients in every state and territory. Zenith will retain its name under a new specialty health and community services business called Lockton-Zenith. The firm's managing director, Kim Gilbert, is staying in the business and, according to a media release, playing a leadership role alongside Maybury.
"We recognise our clients now need access to specialists with a national and global footprint, wherever they are based," said Gilbert. "Lockton will work in collaboration with our existing talent to set new standards for the services and value we can deliver."
Lockton was founded in Kansas City, Missouri, in 1966 and now has more than 8,500 employees globally. This year, the firm's operations in Australia, run by Lockton Pacific CEO Paul Marsden, marked their 10th anniversary. When the Australian division started in 2012, its head office was also in Perth. Since then, 23 employees have grown to more than 200 associates across 10 offices nationwide.
The Lockton Perth office is due to relocate to larger premises in the new year, said Gilbert, and will accommodate the new Lockton-Zenith team.