How a surfing holiday started Aerosure | Insurance Business Australia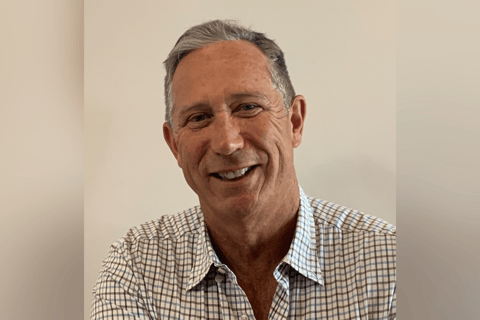 Greg Rector (pictured) has more than three decades' experience in the aviation insurance industry. However, like many others, the insurance profession wasn't a deliberate career path.
"It started by accident," said Rector, managing director of Aerosure Asia-Pacific, now the Australasian Aviation Division of WTW.
Rector grew up in Perth, Western Australia, with ambitions to be a pilot. His plan was to study part-time and then find a job to fund flying lessons.
"I looked in the newspaper and there was a company called Stenhouse WA, which is a derivative of what is known as Aon today, funnily enough," he said. "I went to work in the accounts department chasing outstanding debtors and I learned to fly as I was doing it," said Rector.
He found that many of these customers had debts, not because they couldn't pay their bills, but because of administrative errors. When he fixed those errors, he said, those same customers preferred to deal with him rather than the insurance department when it came to buying their insurance.
Read next: WTW boss lifts lid on Aerosure acquisition
That's how it all started. However, Rector said there was an extended interruption: a European tour and surfing vacation with "two grubby mates - and they were grubby."
But his employer didn't want to lose him.
"The company I worked for said, 'When you run out of money, go to London and we will get you a job in Stenhouse'."
Eight months later he ran out of money. Rector picked up the story:
"I hitchhiked from the south of France back to London, walked into Aon and said: 'Hi! I'm back!' They looked at me and said, 'OK, what are you interested in?' I said, 'Well, I'm going to be a pilot.'
And they said, 'We'll put you in aviation.' That was 1984 and I've been here ever since," said Rector.
He learnt to be a pilot as well. After two years in London he returned to Sydney, not Perth, but joined his old company's east coast operation.
"But a company called Heath who had just started a joint venture with Qantas were looking after insurance and it was very innovative at the time. This was around 1986," he said.
The idea, he said, was to make insurance exciting for customers and not just a transaction.
"So back then, QHF was formed, Qantas Heath Fielding. This was a 50-50 partnership, not only bringing in aviation insurance but they worked on the theory of how do we turn this into a profit centre, not just a cost to the business?" said Rector.
At that time, he said, all of Qantas's different brands were independent with different operations all over the country.
"We centralized it, we branded it Qantas and we had one insurer so therefore commissions driven from that went to QHF and Qantas got 50% of them. So, the theory was insurance started to pay for itself," he said.
Other companies, like Air New Zealand and Fiji Airways, were brought into this new way of doing aviation industry insurance.
"So, I went and joined QHF as general manager and my love of aviation just continued to grow and that became, if you like, the seeds of Aerosure," he said.
When Qantas disbanded QHF, Rector was asked to head up Heath's operations in New Zealand.
"So I went over there in 1994, as managing director of Heath New Zealand, and my two major clients were Air New Zealand and a major dairy operator called New Zealand Dairy Group," he said.
Rector returned to Australia 10 years later married with three children. The dairy products were very good, he said.
But not before expanding Heath's New Zealand aviation industry operations.
"We started to work on the process of being highly focused and industry specialized and that's where the genesis of it [Aerosure came]," he said.
Rector said, despite wonderful people and culture, the airlines operating in the Pacific around Fiji, Samoa, Tonga and Papua New Guinea all suffered from a lack of resources. He said, at the time, Qantas and Air New Zealand might have up to 10 people just in their insurance division. By contrast, at these smaller airlines the CFO tended to do all the insurance and risk work.
"So, therefore, they need to lean on resources and people who can do more for them than just a traditional role. So that was the genesis of our desire not to just focus on aviation insurance products but focus on the aviation insurance industry and what goes with it," he said.
Relationships are integral, he added.
"The airlines pay a premium and you try to make that as meagre as possible. What they're really buying, besides a piece of paper, is a promise, they [the insurer] are going to turn up with a very, very large cheque if something goes wrong," he said.
In 1999 Rector became CEO of Willis Aerospace Asia-Pacific.
A decade later, in 2009, he founded Aerosure Asia-Pacific, the company he now runs with CEO Pat Doherty.
Read next: What's the biggest risk facing the aviation industry?
"Our history was that we came from WTW. Even when Aerosure started in 2009 it was done on the back of a relationship with WTW as our global partner," said Rector.
"I maintained the relationship with WTW and we grew the business based on wanting to be highly focused and specialized in the aviation industry, not aviation insurance products, but the aviation industry."
In December last year, WTW acquired Aerosure. However, after many years of shared responsibilities and relationships between the two companies, nothing fundamental has changed.
"All of our clients who come to us, whether it's the airports or airlines, none of them want to be dealing with me on just aviation insurance they want someone to deal on all of their insurances," he said.