Catastrophic flood's ripple effect could spell the 'end' for some communities - FTMA member | Insurance Business Australia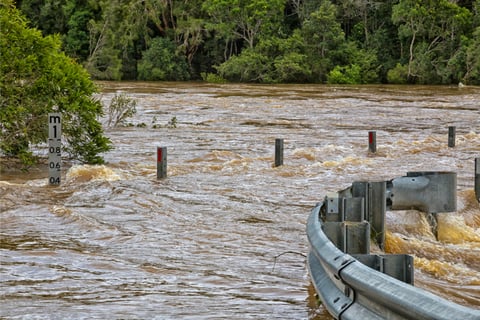 The ripple effects of the recent devastating floods in New South Wales (NSW) could spell the "end" for local communities if the government does not offer support, according to a member of the Frame & Truss Manufacturers Association of Australia (FTMA).
FTMA member Sly Bros, a family-owned business that has been in NSW for 100 years and on its current site in Woodburn for 90 years, has mitigated flood damage by building its business to withstand floods based on the 1954 flood levels. However, this time, they had no time to adapt to the severe weather event that devastated Queensland and NSW.
Sly Bros director David Sly explained that the employees left the business on February 28 without any water on the ground. However, by midnight, the water had begun entering the office quickly until it was too late to do something about it.
In Woodburn alone, 95% of residential and all businesses have been destroyed by the flood, similar to Coraki, Bungawalbyn, Broadwater, and Wardell.
"There is no doubt we are at risk of being forced to close, which will have a detrimental impact on the entire Northern Rivers region," Sly said.
Read more: 'Disastrous' floods to increase demands upon struggling car industry
Sly is calling for the federal and state governments to step up and provide further assistance if they "want our region to survive."
"While we appreciate the 13 weeks Disaster Relief Payments (DRP) provided by the government, they must streamline the process as people have lost cars, computers, phones, and all their possessions, and the last thing they need is to find a way to get to a place to register or to register online; it's just not practical," he said.
"The federal government has already saved many of our businesses through the JobKeeper program as it allowed our payroll to continue and streamlined the process, making it easier for everyone and removed the stress."
Sly explained that the JobKeeper mechanisms can distribute the DRP to enable workers to continue receiving their salary while businesses retain their skilled workers and focus on cleaning up the damage.
FTMA CEO Kersten Gentle added: "If the state and federal governments want the vote of country people at this year's elections, they need to cut red tape and increase the support for businesses and communities devastated by these catastrophic floods."
Aside from frame and truss manufacturers, insurers and city government officials are calling for the federal government to take action, specifically to expand its funding for extreme weather events to improve insurance accessibility and affordability for individuals and small businesses in cyclone-prone areas.