Extreme weather events leave Australians exhausted and unprepared – Allianz | Insurance Business Australia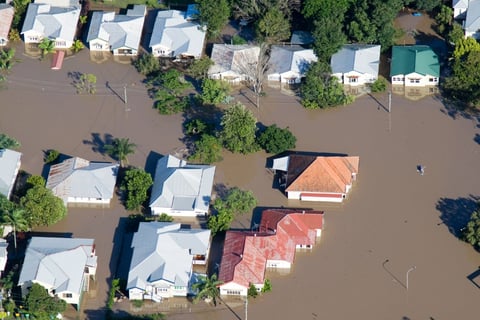 Facing one extreme weather event after another has left Australians feeling "indifferent" and "fatigued," leading to a lack of preparedness for such events, according to Allianz Australia's (Allianz) latest research.
Allianz's claims data showed that 38% of home insurance claims resulted from extreme weather events. Since Australia moved into a La Nina pattern, the insurer has seen an 81% increase in weather-related home and motor insurance claims during the CAT season – months the country typically experiences the most severe weather.
The increase in frequent and extreme weather events across Australia has caused "weather fatigue," with the respondents claiming they feel "indifferent" (32%) and "fatigued" (18%) by the weather, while a quarter stated they no longer tune into weather reports (25%). Additionally:
39% of the respondents deemed the weather unpredictable and unstable (26%);
Nearly one in five (18%) deemed extreme weather events inevitable, so there is no point in preparing for them; and
Two in five (42%) said preparing for extreme weather events is overwhelming.
Read more: Allianz arm appoints new chief executive and chairperson
Jaimie Bloch, clinical psychologist and behavioural expert, said the adversities faced by Australians over the last two years had influenced their energy and response.
"Indifferent and passive attitudes are emerging, causing people to become more reactive than proactive. It is important that Australians do not let these attitudes affect their judgement and approach when it comes to life admin, such as preparing the home for extreme weather," Bloch said.
Mark O'Connor, national manager, claims technical and business operations at Allianz, emphasised the significance of reviewing recent weather forecasts, preparing for extreme weather events, and avoiding waiting until you are directly affected.
"Our data has shown that there has been a significant increase in the volume of claims in relation to severe weather, with parts of the country currently experiencing extreme weather events. Despite these serious events, we are seeing new attitudes like weather fatigue emerge, which is causing Australians to be more reactive than proactive and therefore putting preparedness on hold," O'Connor added. "Allianz encourages Australians to review their insurance policy and assess whether they have the right level of cover in place. We also suggest Australians keep up to date with the Bureau's weather warnings, so they can be prepared and respond in a timely manner."
Allianz recently welcomed the Insurance Council of Australia's (ICA) climate change roadmap, which aims to help insurers achieve net-zero emissions for their operations and across their activities.