ICA releases net zero roadmap for insurers | Insurance Business Australia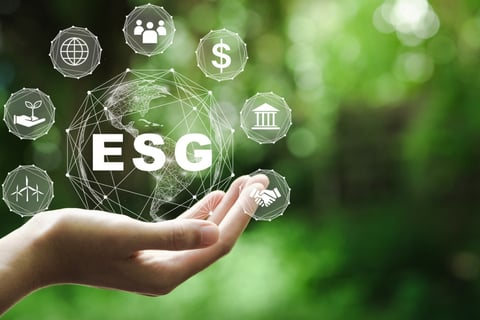 The Insurance Council of Australia (ICA) has released a roadmap to help insurers achieve net zero emissions for their operations by 2030 and across their activities by 2050.
The climate change roadmap, "Towards a Net Zero and Resilient Future," was authored by Boston Consulting for the ICA and drew on extensive consultation with the $60 billion general insurance industry over the last 12 months.
To help insurers achieve net zero for their operations by 2030, the roadmap suggests various measures, including investing in energy efficiency, rooftop solar for office buildings, and transitioning corporate fleets to electric. It also outlines a pathway for insurers to undertake the more difficult task of reducing emissions associated with underwriting activities, the claims supply chain, and investments to achieve net zero by 2050.
"As a financial service focused on risk, insurance is already bearing the cost of worsening extreme weather driven by climate change. Insurance customers around the country are facing a new era of extreme weather, from more intense rainfall and flooding, more severe bushfires, and projections of more intense cyclones," said ICA CEO Andrew Hall. "The total cost of these extreme weather events is forecast to be unlike anything we have experienced, with climate-related extreme weather events expected to cost $39.3 billion a year by 2050.
"This roadmap will play a critical role in enabling our industry to do our part in reducing emissions and achieving the goals of a net zero economy."
Read more: ICA welcomes federal budget's extreme weather measures
Allianz Australia has welcomed the ICA's climate change roadmap. As part of its commitment to achieving net zero, the insurer had a climate strategy for over a decade – with Allianz SE being one of the founding members of the Net Zero Insurance Alliance.
"At Allianz, our purpose is to help secure the future for our customers, employees, and the community," said Jodi Fullarton-Healey, general counsel and chief general manager of the corporate governance and legal division at Allianz Australia. "Allianz supports the ICA's climate change roadmap as an excellent step in ensuring our industry is working towards clear goals."
Zurich Financial Services Australia (Zurich), which has been carbon neutral since 2014 and is one of the founding members of the Net Zero Insurance Alliance, has also welcomed the announcement.
"The insurance industry has an important role to play in supporting Australia's resilience to the effects of climate change while also contributing to our country's net zero journey together with our customers, partners, and employees," said Shaneen Marshall, head of strategy and sustainability at Zurich Australia and New Zealand. "Zurich has had ambitious net zero targets for some time, and we are proud of the progress we have made. This transition requires significant collaboration and partnership, so joining forces with our industry to support the ICA climate change roadmap is an important step."
Suncorp Group (Suncorp), whose Scope 1 & 2 net-zero target was accelerated to 2030 earlier this year, aired the same sentiments.
"The ICA climate change roadmap is the insurance industry's signal that we are determined to play our part in enabling the transition of our economy towards net zero," said Suncorp Group CEO for product & portfolio Lisa Harrison. "This is simply not a task one insurer can accomplish on its own – we look forward to collaborating with the ICA, our fellow insurers, our customers, and suppliers, as well as the federal and state governments, as we navigate this complex task ahead of us."