McLardy McShane director: Reinsurance pool should cover all floods | Insurance Business Australia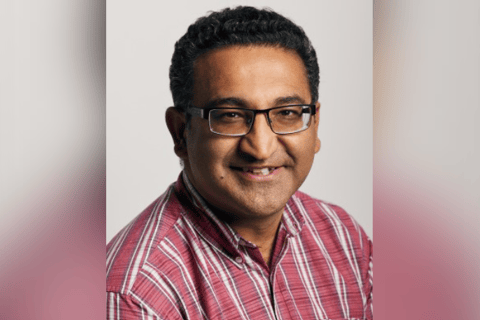 Vishal Kapoor (pictured above), director of McLardy McShane Kapoo , has agreed with an Allianz Australia proposition that the federal government should provide subsidised reinsurance through the Australian Reinsurance Pool Corporation (ARPC) to cover flooding everywhere in Australia.
"I'm very much in agreement because ultimately that's what insurance is, everyone is contributing to a bigger cause," said the Melbourne based brokerage director who is part of the McLardy McShane Group. "Everyone is paying their $1,000, or $2,000, or $10,000 for a big event loss. So why can't we look to the government to assist where they can?"
In an earlier interview with Insurance Business, Nicholas Scofield, chief corporate affairs officer for Allianz Australia, called on the ARPC to go a step further than its current official remit. Through the Cyclone Reinsurance Pool (CRP), a $10 billion Government guarantee aims to make property insurance more affordable for Australians in the north of the country by reducing the cost of reinsurance for cyclone and cyclone-related flood damage.
"Allianz is of the view that the government should provide subsidised reinsurance through the ARPC for flooding everywhere in Australia," said Scofield.
The case for more government intervention
Kapoor suggested that New Zealand is an example of how government involvement in nat cat prevention, mitigation and recovery, through subsidies and regulation, can help find a solution to issues of affordability and availability.
"They [New Zealand] have a similar situation with earthquake coverage where there's an earthquake levy which goes to the government and the government's got hard and fast rules about what you can and can't do, where you can and can't build," he said.
Kapoor said governments can help provide "a very good solution."
"It shouldn't be up to the private sector, be it the insurance industry, to help out the entire Australian economy and community," he said. "The governments need to step up and say, 'Enough's enough.'"
Otherwise, Kapoor warned, eventually insurance companies will withdraw coverages for flood prone areas in Queensland and northern NSW.
"We don't want to get to that stage but if the government helps out now, then the insurance sector can work with them, hand in hand, and look for a solution which is a win-win, mutual outcome," said Vishal.
NIBA wants Disaster Read Fund expanded
The National Insurance Brokers Association (NIBA) is also calling on the government for more help with nat cats, including flooding.
The peak representative body for Australia's insurance brokers recently asked the federal government to expand its newly established Disaster Ready Fund to include grants to homeowners in disaster-prone areas. The grants, said a NIBA media release, would allow homeowners to undertake urgent household mitigation works like installing fire proof window shutters and raising windows to prevent water ingress.
The NIBA release called this "the missing piece" in the country's disaster mitigation strategy.
On ABC Radio, Murray Watt, the minister for Emergency Management, said the federal government is working with state government to speed up the flood recovery programs in Queensland and NSW.
Allianz: first insurer to join the CRP
In January, Allianz, became the first insurance company to officially join the federal government's Cyclone Reinsurance Pool (CRP).
The CRP, according to the APRC website, targets support to high- and medium risk cyclone-prone areas Australia-wide and covers household, strata, and small business property insurance policies in cyclone prone areas, mainly located in Northern Australia.
The pool commenced operations on July 1, 2022, backed by a $10 billion Government guarantee but without the participation of a single insurer. According to the ARPC, insurers aren't actually required to join until the end of 2023 - but joining is compulsory for insurers with eligible cyclone risks and gross written premium (GWP) over $10 million.
On March 30, 2022, parliament passed the Treasury Laws Amendment (Cyclone and Flood Damage Reinsurance Pool) Bill 2022 to establish the reinsurance pool for cyclone and related flood damage.
The Australian Consumers Insurance Lobby (ACIL) welcomed Allianz's decision to join the cyclone reinsurance pool but noted severe market failures in the strata insurance industry in Northern Australia.
In August last year, ACIL raised concerns that the CRP will not generate the savings needed for cyclone impacted regions.
"ACIL believe savings advised by the previous government of up to 46% are still needed to deal with the issue of affordability and availability of insurance in Northern Australia," said ACIL in a media release.
IB would like to know your view. Should the government provide subsidised reinsurance through the ARPC for flooding everywhere in Australia? Please comment below.
McLardy McShane's Vishal Kapoor also recently spoke to IB Talk about balancing the needs of clients and insurers. You can listen to that podcast here.