PERILS adds $49 million to October floods insurance loss estimate | Insurance Business Australia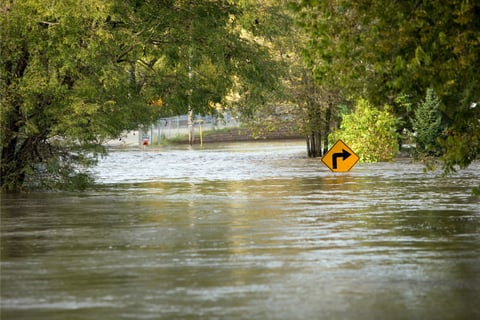 PERILS, the independent Zurich-based organisation providing industry-wide catastrophe insurance data, revealed that the devastating floods in Southeast Australia in October 2022 resulted in an A$840 million insurance market loss.
The latest estimate comprises losses from the property and motor hull lines of business and is based on loss data collected from most of the Australian insurance market.
Darryl Pidcock, head of PERILS Asia-Pacific, said the catastrophic floods in late February/early March 2022 (also known as Australia's costliest flood) and October 2022 resulted from a large-scale weather pattern that caused above-average rainfall in many regions.
The insurance cost of February and March flooding in Eastern Australia has been estimated at A$6.3 billion by PERILS.
"While the February-March floods impacted densely populated coastal regions, the October floods mostly affected inland rural areas, and losses to the insurance industry were therefore significantly lower," Pidcock said.
"For the affected communities, they were still a heavy blow,"
PERILS' first insurance loss estimate for October 2022 floods
From October 12 to 28, a series of low-pressure systems brought heavy rain to inland Southeast Australia. The low-pressure systems connected with tropical air masses from the north, leading to storms and prolonged, intense rainfall over the southern Murray-Darling Basin and Tasmania. The heavy rain fell on water-saturated soils, leading to extensive riverine and pluvial flooding in the inland regions of New South Wales (NSW), Victoria, and Tasmania.
The latest insurance loss estimate of A$840 million is a significant jump from the initial loss estimate of A$791 million issued by PERILS on December 08, 2022, covering the property and motor hull lines of business.
Pidcock said: "We hope that our work of systematic exposure and loss data collection can contribute to a better understanding of flood vulnerabilities also in such rural communities and, over time, help to mitigate the impact of future events."