Construction head discusses parametric solutions | Insurance Business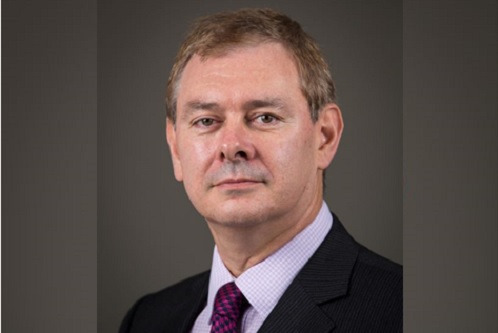 Parametric insurance solutions may have gained significant traction in recent years but many in the industry are still exploring exactly where the alternative is best applied, as well as the benefits it brings.
Patrice Nigon, who was recently appointed head of engineering and construction for Asia-Pacific by Swiss Re Corporate Solutions, is among them.
Stepping into the senior role late last month, Nigon is charged with overseeing the firm's traditional insurance offerings as well as its innovative parametric solutions, which span the entire lifecycle of engineering and construction projects.
Speaking to Insurance Business, Nigon said there have been some significant changes in the way parametric solutions are applied across the entire industry.
"The past two years certainly have seen an increasing interest in parametric insurance solutions across all sectors," he said. "Quick access to liquidity, non-damage related financial losses, supply chain disruptions or cover for uninsurable asset classes have been the main drivers for the interest in such index-based solutions, filling the insurance gaps of traditional programs."
For the construction sector, in particular, Nigon pointed to growing concerns around project delays and cost overruns, as the share of privately funded projects in the region is increasing.
"Under the current practice, project delays are only covered if caused by an insured physical damage under traditional Delay in Start Up policies," he said.
"However, project delays caused by day-to-day inclement weather are usually passed on to the contractors. Project owners feel the burden of responsibility lifted, but such inclement weather risk is mostly left uninsured, often leaving contractors' balance sheets critically exposed."
While the causes of a delay may be different, Nigon points out that the knock-on effects are essentially the same, regardless of original cause.
"From a project perspective though, a delay is a delay and the financial impact on the project is the same, whether the contractual liability lies with the developer, owner or contractor," he said.
"Additionally, often ignored in such cases are the implications on top of the financial impact, such as lengthy claims disputes, due to a growing number of stakeholders, or the impact on the financial health of contractors and subcontractors."
Nigon, who also has specialist knowledge in renewable energy and offshore wind projects, added that parametric or index-based weather insurance has been a popular "hedging instrument" in the energy sector for years and is becoming increasingly popular in other industries as well.
"The construction sector is also starting to explore this and there are strong arguments that weather hedges are also a very efficient tool for construction projects, in order to transfer pure financial risk, or non-material damage risk, to the insurance sector," he said.
One example, he said, would be a "work window put" as a downtime protection against adverse weather for offshore windfarms.
"The installation vessels involved in the construction of offshore windfarms are highly specialized and rented out at costs reaching US$300,000 to US$500,000 per day. So, if a prolonged period of stormy weather prevents the vessels from sailing out to the construction site, the project not only faces potential delays in completion, but also significant additional costs that might exceed its contingency plans – all without any physical damage to either vessel or project," he explains.
"The work window put is an index-based solution triggered by wave height or windspeed. If the number of such acceptable work windows during the critical construction phase is below an expected level, the policy is triggered, and the daily indemnity is paid for each day of shortfall."
It's an application which proves index-based insurance solutions are potentially more adaptable than many currently believe.
"Parametric solutions can not only be used for extreme events like tropical cyclone or earthquakes, but also offer an efficient way to insure against inclement weather, complementing and enhancing traditional project insurance programs," said Nigon.