Gallagher releases guide to typical contract work insurance | Insurance Business Australia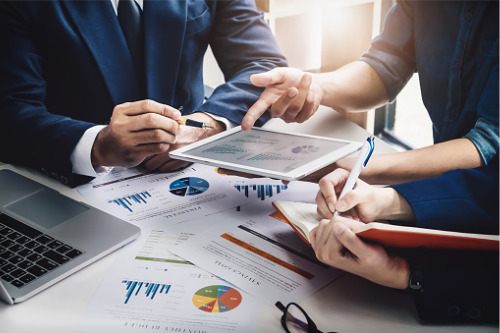 Gallagher has released an insurance guide to help insurers support their clients in the construction sector following the Victorian government's decision to shut down construction work across metropolitan Melbourne and other local government areas of concern.
For two weeks starting back on September 20, the construction sector must comply with the Victorian government shutdown of construction work in certain areas in response to transmission risk and geographical spread of construction COVID-19 cases that led to public health measures including preventing workers crossing the regional/metropolitan border.
As a result, Gallagher offered some tips that brokers can share with project owners, construction site managers, and contractors regarding typical contract work insurance protection.
First, the global brokerage emphasised that it is crucial for all parties involved with a construction work contract (such as principals, financiers, head contractors, and sub-contractors) to understand the potential impact of the lockdown on the project's contract work insurance cover.
"Contract works policies generally contain a Cessation of Works clause, which provides protection for a period of time when the works remain insured despite work not being carried out or in 'tools down' scenarios," Gallagher said.
Read more: Gallagher: The "devil is always in the detail" in commercial property fire claims
Contract work sites are insured by either a contractor-controlled contract work insurance policy (CCIP) or a principal-controlled contract work insurance policy (PCIP), Gallagher pointed out.
However, whether your client is a contractor or a project principal who has contractually agreed to be responsible for works insurance, the global brokerage emphasised the significance of determining if any of the policies they hold contain a Cessation of Works clause and what they cover.
If the client's policy contains a Cessation of Works clause providing for a period of continued cover and the client has taken precautions to reduce the risks involved with a lockdown, they can claim for loss or damage from weather conditions during that period.
Gallagher added: "In the event of works recommencing and there is a delay to the date of practical completion, the insured parties need to take care that the maximum construction duration period stipulated in the policy wording is not exceeded.
"Those with construction projects that may exceed this duration as a result of COVID-19 restrictions should advise their broker so they can work with the insurer to ensure that cover is maintained."
Lastly, the global brokerage advised insurers and brokers to discuss the requirements with their clients to ensure the site remains protected as the precise policy wording can vary.