Insurer warns of increasing complexity in construction | Insurance Business Australia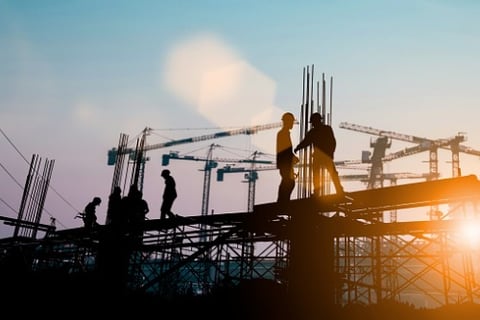 A senior insurance figure has weighed in on the most significant trends currently impacting the construction and engineering space, suggesting increasingly complexity may be among the most pressing challenges to overcome.
Speaking to Insurance Business, Patrice Nigon – Swiss Re Corporate Solutions' recently appointed head of engineering and construction – said the Australian construction market has undergone notable changes during the current year.
"With London capacity drying up since the end of last year, local players have changed their outlooks and Australia has been disproportionately affected," said Nigon, who noted that a series of large and mid-size insurers have withdrawn from the corporate sector while MGAs have seen their available capacity reduced.
"Some local insurers have also played a role as reinsurers for large projects, which have been affected by large losses which also contributed to the current difficult situation," he continued.
"We expect the engineering and construction market in Australia to continue to be under stress during the next few years because of the long-tail aspect of the business and the large infrastructure projects underwritten in the recent past years have been done so at very competitive terms and conditions."
From a risk angle, Nigon said one key trend he has observed – not just in Australia but across Asia – is that the complexity of construction projects is on the rise.
"Today there is more risk sharing with the private sector through alternative project delivery forms such as public-private partnerships and build-operate-transfer," he said. "As a consequence, there are more stakeholders involved with sometimes conflicting interests."
On the other hand, Nigon pointed out that innovation and new technologies are playing an ever more important role on construction sites.
"New project management techniques such as Building Information Modelling (BIM) – which provides a digital representation of physical and functional characteristics of a facility – while providing increased quality and design and execution of construction projects also significantly change the way the contractors, architects and principals interact," said Nigon.
"But the future is not exempt from risk and we've seen challenges arise, for example, from pre-fabrication of elements on some large Australian projects."
Nigon also said that, due to globalisation, there is increasing complexity within supply chains.
"Projects increase in complexity and risk as more parties across the world get involved and supply chain management becomes of increasing importance," he said.
"As an industry, it's crucial we continue to keep abreast of these trends and new technology and evolve our underwriting and risk survey methodologies."