MD explains the importance of trade credit insurance in construction | Insurance Business Australia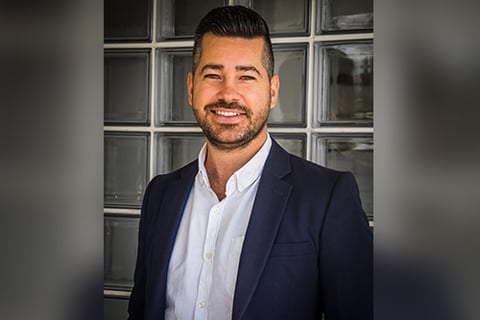 In-depth information, further business growth and enhanced security for clients are just a few of the ways business owners, especially those in the construction sector, could gain by taking out a trade credit insurance policy, according to one industry expert. Nathan Wrobel (pictured), managing director and co-founder of Acquire Insurance Group, explained to Insurance Business that the importance of trade credit insurance is often overlooked – and that businesses would be safer and better placed to take advantage of growth by taking out a policy.
"I've been working in the insurance industry for 10 years," explained Wrobel from Acquire's offices in Queensland – where the firm will celebrate its fifth anniversary later this year. "We are based on the Gold Coast although we have clients and wholesale broker partners Australia wide – and trade credit remains our speciality and focus which is driven through our wholesale broking arm."
In a detailed and persuasive article published online for Subbies United, a news site that provides subcontractors and suppliers with information about the financial state of construction companies, Wrobel laid out the argument for businesses to take out a trade credit insurance policy. "The article came about through our commitment to educate about the importance of trade credit," explained Wrobel. "Only a fraction of businesses that require trade credit hold a policy and we believe that is through a lack of education on the topic."
Benefiting any business trading on credit terms, trade credit is used in, and important to, a number of industries. It protects businesses against losses from non-payment by debtors due to insolvency, but it can also be used as a credit management tool that provides information to policyholders.
Read more: Trade credit claims on the rise
To those policyholders in the construction sector, trade credit insurance can be particularly helpful; a tool to safeguard their business in times of uncertainty.
"Construction is an industry with an extremely high rate of insolvency," Wrobel told Insurance Business. "With higher rates of insolvencies comes higher rates of losses and claims." The construction industry is heavily influenced by trade credit insurance, he added, and businesses risk living and dying by the sword, if they fail to properly engage with it.
Wrobel explained the risks inherent in the sector, that would be remedied by taking out a trade credit insurance policy.
"If an insurer decides to withdraw cover due to adverse information on a builder, policyholders will be advised by their broker to stop trading on credit terms with that builder," he explained. "That builder may then need to find new sub-contractors to complete the work which can result in un-insured sub-contractors taking on the work and ultimately suffering the loss if the builder was to collapse."
Once business owners have been walked through the nuances of the product and explained its benefits, it becomes a "fairly simple business decision," said Wrobel. "We believe that all contractors in the construction industry should hold a trade credit policy as it would limit the amount of uninsured losses, therefore lowering insolvency rates while pushing out some of the phoenix activity we see in the sector."
There is a miscommunication, or a general lack of communication, of the importance of trade credit itself, and making sure it is insured.
"What businesses sometimes don't realise is that their debtor's ledger is one of, if not their biggest asset," Wrobel explained. "If a company is owed millions of dollars, why are they not insuring it? Most of the time the answer is because the product has not been explained to them." Wrobel believes that this stems back to the lack of education on the topic, and reaffirmed the need for it to be incorporated into dealings with clients.
The increase of information and business growth are two products of taking out a policy. Certain information about potential buyers is only available via insurers, and businesses have more to gain by making use of this unique intel. There is also much to gain in terms of business growth.
"Insuring your debtors allows for taking on new clients that previously were considered too risky," said Wrobel. "Having a trade credit policy moves the risk of doing business from the insured to the insurers, allowing for companies to take on new contracts knowing that they are protected."
Read more: Anvia Holdings buys majority stake in Acquire Insurance Brokers
A leader in the field of trade credit, Acquire has purpose built systems in place to help business owners take out the policy that works for them.
"We, as brokers, don't underwrite the policy, however the benefit of using Acquire to broker their trade credit policy is that we approach the entire market and present terms for each insurer," Wrobel explained. "We then discuss the benefits and negatives of each and make our recommendations based on the specific needs of the insured."
Meanwhile it is education and communication of the product that Acquire continue to drive.
"It's all about education, and we have found the best way to educate businesses is through their insurance brokers," said Wrobel. "Traditionally, brokers have not put a huge focus on its importance due to the lack of education and the complexity of the product." To combat this, Acquire created a wholesale broking facility which allows brokers access to the five major insurers in the market, while a specialist deals with the technical questions, credit limits, collections and claims.
For Acquire and Wrobel, this is all about ensuring the security and operation of businesses across the country.
"If we can increase the number of brokers including trade credit insurance in the uninsured risks section of their presentations, then we think it will go a long way to decreasing the number of uninsured businesses in Australia," he said.