Cyber insurance popularity: From being a flop to reaching the top | Insurance Business Australia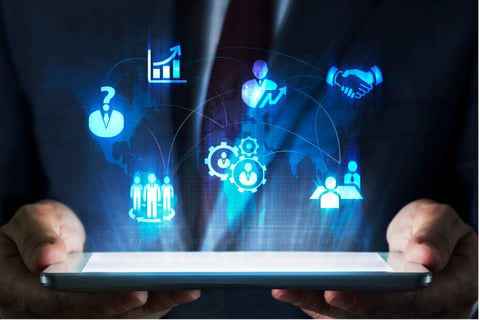 Cyber insurance was once a product that was hard to sell, but its popularity has increased ever since the COVID-19 pandemic began, according to Emergence Insurance head of underwriting and product development Jeff Gonlin.
In a webinar for brokers, Gonlin said the global cyber insurance market was experiencing "a lot of red ink," with an AM Best four-year market analysis showing that the annual average premium growth in cyber insurance was 20%, but the claims rate was up 39.2% – and an increase in claims meant coverage and capacity were harder to find.
He noted an Accenture study that found Australia to have the third-highest level of claims globally, behind the USA and the UK. Meanwhile, in Emergence, ransomware was the second-highest incident at 31% of claims, behind business email compromise (BEC). However, the financial, reputational, and operational impacts of ransomware were much more severe.
"BEC can hurt a business, but ransomware can kill it," Gonlin said, adding: "It's like comparing the common cold and COVID-19. [Therefore], ransomware was a perfect business model for cyber crooks."
Read more: Cyber market "matured quickly" after surge in losses
Cyber insurance's rise to the top is unsurprising as the COVID-19 pandemic brought another pandemic in the virtual world – cyberattacks and data breach, which ranked first at Aon's top 10 risks in Australia for 2021.
The 2021 Thales Global Cloud Security Study released in October also found an increase in cloud adoption in the country, resulting in a rise in cyberattacks targeting cloud data.
When cyber incidents occur, Emergence gives policyholders access to specialists, including IT forensics, forensic accountants, lawyers, public relations and crisis management specialists, identity theft specialists, and credit monitoring.
Emergence cyber breach coach Peter Furst, a first responder when an incident occurs, advised brokers and their clients to be more diligent in querying emails that appeared suspicious, and to be aware of "voice phishing or vishing," in which threat actors try to convince people to surrender control of their computers by purporting to be calling from reputable organisations.
Blake Baxter, head of claims and incident response at Emergence, said quick action was crucial when a cyberattack occurs, which was why the underwriting agency instantly connects policyholders with a cyber breach coach to take them through the required response mechanisms.
"Key forensic evidence can be lost if we're not told about an incident immediately," Baxter said. "[Sometimes], policyholders think they have a situation under control, but IT vendors can have a vested interest in covering up the severity of a breach. Our experience shows organisations that rely solely on existing service providers to respond to cyber events suffer [a] greater impact, particularly with operational downtime."