Global organisations expect to face successful cyberattack in 2022 | Insurance Business Australia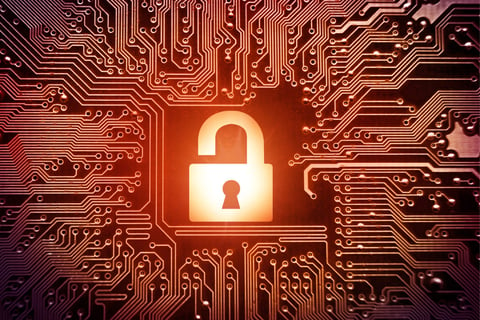 As organisations remain in the digital world and allow employees to work remotely, a majority of global organisations expect to be successfully hit by a cyberattack this year, according to global cybersecurity company Trend Micro Incorporated's (Trend Micro) latest Cyber Risk Index (CRI).
The CRI, a semi-annual survey created by Trend Micro Research and Ponemon Institute, aims to assess gaps in organisations' current cyber security measures and how they compare with their peers by surveying organisations across the globe to investigate their level of cyber risks.
In the latest survey, Trend Micro ended up with a -0.04 global CRI score, based on a numerical scale of -10 to 10, with -10 indicating the highest level of risk.
Among the respondents, 84% claimed to have suffered one or more successful cyberattacks in the past 12 months, with over a third (35%) saying they had experienced seven or more. Meanwhile, 76% of global organisations expect to be successfully breached in the next 12 months, with 25% claiming it is "very likely" to happen, especially in North America (34%).
In Australia, a 2022 global survey from insurance broker WTW and law firm Clyde & Co found that cyber-related issues were the top directors and officers (D&O) risks this year.
Read more: Online scams report: Australian cybercrime on the rise in 2022
Among the cyber threats, Trend Micro's CRI found that global organisations were primarily concerned about ransomware, phishing or social engineering, and denial of service (DoS). They were also worried about a breach's negative consequences, such as stolen or damaged equipment, cost of outside consultants or experts, and customer turnover.
"Organizations are facing demanding security challenges every day – from software vulnerabilities, data breaches, to ransomware attacks and more," said Dr. Larry Ponemon, chairman and founder of Ponemon Institute. "The semi-annual survey has been a tremendous asset in evaluating the rapidly evolving cyber risk landscape to help organizations improve security readiness and serving as a guidance in strategic planning."
Trend Micro VP threat intelligence Jon Clay has advised organisations to "master the art of risk management."
"This is where reports like the CRI can be a great resource in highlighting areas of possible concern," he said. "As remote working and digital infrastructure threats persist, organizations should adopt a platform-based approach to optimize security while minimising their security sprawl."