Marsh head on "scary" number of cyber claims | Insurance Business Australia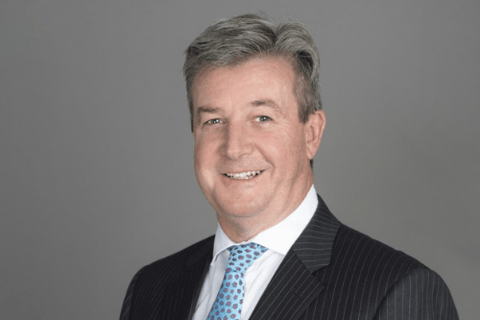 Current cyber insurance policy renewals have seen premium increases of up to 60%, according to John Donnelly (pictured), head of global placement for Marsh Asia Pacific.
"Cyber insurance premium rates are going up very significantly and that's all on the back of, we all read about them, high profile ransomware attacks," said Donnelly, who has more than four decades of insurance industry experience.
"It's reaching 60% now, the global index for cyber, and that's heading north," he said.
According to the Australian Criminal Intelligence Commission, cybercrime costs the Australian economy up to $1 billion annually in direct costs. On a global scale, Cybersecurity Ventures, a cyber security research and publishing company estimates that cybercrime damages will cost the world $6 trillion annually during 2021, up from $3 trillion in 2015. The company also estimates that global ransomware damage costs are predicted to reach $20 billion this year, up from $325 million in 2015.
Read more: Global cyber insurance pricing rises 32% – report
The number of insurance claims related to cyber crimes seen by Donnelly apparently supports this data. He said certain industries seem to be targeted, like transportation, telecommunications and other sectors that can be seriously disrupted by these attacks.
"The number of claims is frankly scary, and these are just the result of bad guys that are smarter than the good guys. So, I think the insurance market for cyber is going to become much more discerning around the industries they're prepared to underwrite," he said.
However, he said SME customers who don't have high levels of exposure won't be getting these extreme price increases.
"The cyber insurance market is a true global market, there is no Australian insurance cyber market and there is no Asia insurance cyber insurance market, everything is done centrally so the losses that occur throughout the world get felt everywhere," said Donnelly.
He said the increases in cyber rates are now very significant and the trend is likely to continue because the losses are going to continue to occur.
"As far as the product goes, it's the newest product in the market," he said. "So, the global premium pool is nowhere near what it is for the major classes of insurance like property insurance and liability insurance. So, the market's ability to sustain losses is not that great and the losses keep occurring."
Read more: Cyber insurance rates likely to rise amid escalating ransomware attacks
Donnelly said the answer right now is to put prices up.
"But I'm not sure that's the long-term answer," he said. "The long-term answer is going to be around some sort of modification of coverage, some sort of risk-sharing, I think. It's a rapidly developing and dynamic market in terms of prices."