BMS sees broker opportunities in Australia's new windfarm projects | Insurance Business Australia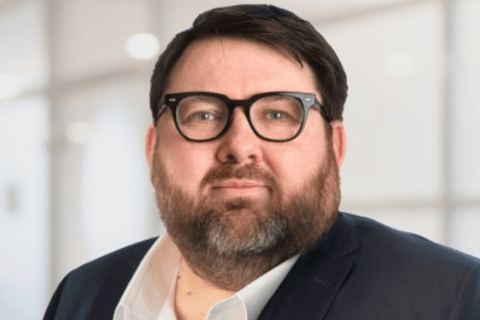 Last week, the federal government announced a major series of offshore wind projects. This unprecedented clean energy development would see six windfarms built at different locations along Australia's vast windswept coastlines in NSW, Victoria, Tasmania and Western Australia. Consultations for the first windfarm off Victoria's Gippsland coast have started.
The project could bring considerable opportunities for brokers and insurers in Australia.
"I think that this is an incredibly positive development for renewable energy in Australia and puts us another step closer to achieving our 2030 and 2050 decarbonisation goals," said Ben Humphries (pictured above), head of power and energy at BMS Risk Solutions, part of BMS Group, the global brokerage that provides specialist insurance and reinsurance services.
Brisbane-based Humphries said it's also positive to see the government looking at potential zones where offshore wind may be viable. He expects that to drive development activity and investment around the country.
Read more: Government announces major offshore wind projects
However, Humphries said Australia's experience with these developments is limited and insurers and brokers here have a lot to learn.
"While internationally the insurance market has significant experience in offshore windfarm developments, the experience pool in Australia is not as deep and therefore there will be a learning curve for brokers and insurers alike, in order to add the most value possible to a client's development," said the BMS head of power and energy.
Humphries said the early stages of the project are key.
"I think early engagement will be key," he said. "The development period for offshore wind projects will be significant."
Humphries noted that the first of the windfarm projects off Victoria - Star of the South - is targeting power generation in 2028.
"As such there is a lot of value that a broker can add to a client in working closely with them through the early feasibility and development phases of a project in order to assist them in bringing their project through to a positive final investment decision and ultimately achieving financial close," he said.
Humphries said this broker value may include placing the development-phase insurances, providing support with contractual drafting and negotiation, providing advice on the risk management framework, designing the insurance procurement plan, providing early insurance premium budgets and many other services.
He said all these areas where brokers can add value are performed well in advance of the actual placement of the project insurance program. Humphries said placing the construction-phase insurances for the windfarms themselves is still a long way off.
"This said, like many complex risk discussions, I think there is great value in fostering genuine, tripartite relationships between the project sponsors, brokers and the project's insurers – and I don't make this comment just from a post-placement perspective, but throughout the entire development phase," he said.
Humphries said, in his experience, "insurers appreciate being taken on the journey."
"When they [insurers] get the chance to better understand the commercial and engineering drivers behind a decision, they then can get more comfortable with the decisions made, ultimately resulting in better pricing and coverage outcomes," he said.
Humphries said early engagement with insurers will be critical in securing the best outcome for this clean energy project.
"Likewise, attention needs to be given to structuring the insurance program in such a way that it is considered bankable, and acceptable to lenders and equity investors," he said.
The government's announcement of the windfarm projects followed the successful passage of a climate bill through the House of Representatives.
"The passage of this bill sends a message to investors in renewable energy and transmission and storage around the world that Australia is open for business to become a renewable energy powerhouse," said Energy Minister Chris Bowen at a news conference.
The bill passed by 89 votes to 55 and now goes to the Senate. Bowen described it as "a very big step towards ending the climate wars in Australia."
Read next: Australia faces threats of blackouts as power crisis worsens
"We're way behind the game, way behind the rest of the world in producing wind off our coastline," he said.
The Energy Minister said offshore wind is one of the "key measures" to get Australia to 82% renewable energy by 2030. Bowen said he expects offshore wind to create between 3,000 and 8,000 jobs per year.
After Gippsland, Bowen said further wind projects are planned in the Pacific Ocean region off NSW's Hunter Valley and also off the Illawarra coastline. A second project in Victoria is slated near Portland, another near Tasmania in the Bass Strait and also in the Indian Ocean off Perth and Bunbury in Western Australia.