Climate Council offers tips to avoid catastrophic climate change impacts | Insurance Business Australia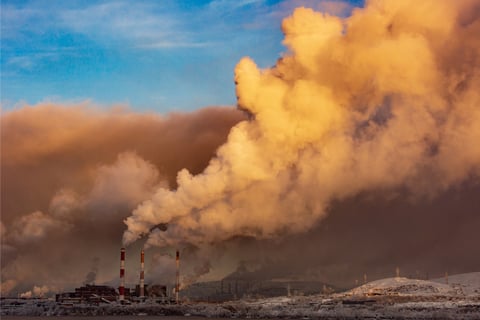 Australia continues to experience more severe and more frequent weather events as climate change worsens, pushing the government and the insurance industry to take action.
In a recent analysis, the Climate Council warned that Australia must cut its emissions 21 times faster than it is to play its part in avoiding catastrophic climate change impacts.
It also found that:
Year on year, emissions dropped by 2.1% due to COVID-19 lockdowns and interstate travel restrictions;
States, territories, and households' solar installations have been driving down emissions in the electricity sector by 4.5% since the previous year despite little or no support from the federal government; and
Since 2013, emissions other than land clearing have dropped by 2.4%, one-third of a percent per year, due to the COVID-19 pandemic.
Climate Council senior researcher Tom Baxter warned that delaying a response or slowly taking action could lead to dire consequences.
"We can't afford to go slow on this," Baxter said. "The time for leaning on the achievements of others is long since [passed]. We need a federal government willing to step up on emissions reductions and take charge with real policy, not wish lists."
Read more: APRA, Reserve Bank team up to help industry address climate change
Last week, the Bureau of Meteorology (BoM) already declared La Niña underway, increasing the chance of cooler-than-average daytime temperatures for large parts of the country and the number of tropical cyclones.
Commenting on the announcement, Baxter said: "There is no hiding the fact that the federal government will make this problem worse via its dangerous National Gas Infrastructure Plan. Expanding and opening up new massive fossil fuel basins will only see Australia's emissions increase at a time when the rest of the world is shifting away from coal, oil, and gas.
"Following the pathway that underpins the federal government's new gas plan will put us on track for a world that is a catastrophic 3.5 degrees hotter. This is an unthinkable future."
Considering these, the Climate Council recommends that Australia must aim for a 75% cut in carbon emissions below 2005 levels by 2030, equating to emission cuts occurring 21 times faster than what the federal government is doing.
"Addressing the climate crisis is a race," Baxter said. |Communities across Australia recognise it's a race because they're dealing with worsening extreme weather, like the Black Summer bushfires. Businesses recognise it's a race because there are economic consequences in acting slowly, but many opportunities to cash in on if we do step up. Countries all over the world are racing towards net zero, but Australia's response remains woefully inadequate. That should be of huge concern to every Australian."
The Australian Prudential Regulation Authority (APRA) and the Reserve Bank of Australia (RBA or Reserve Bank) also recently announced that they have teamed up to guide financial institutions and the Australian financial system in responding to the financial risks of climate change.
APRA will ensure the financial safety of individual financial institutions and promote the stability of the country's financial system, while the RBA would implement monetary policy to achieve price stability and maintain financial stability.