Coal, oil sands companies face insurance issues | Insurance Business Australia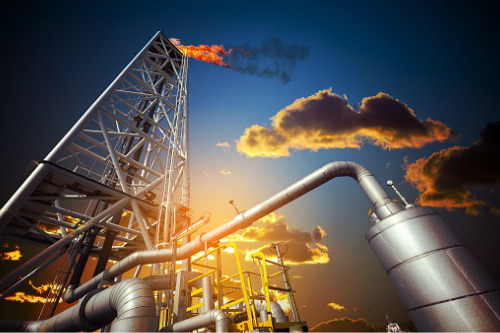 Insurance companies continue to distance themselves from controversial industries such as coal and oil sands in response to pressure from environmental campaigners and climate change liability litigation, according to environmentalists.
Environmentalists claimed via E&E News that the insurance industry's decision to move away from fossil fuels has already impacted a massive coal mine project in Australia and a government-owned oil sand pipeline company in Canada, with coverage becoming increasingly expensive for these types of companies.
As a result, environmentalists predict an existential risk to some energy companies if the insurance industry continues to distance itself from controversial companies and projects.
Swenja Surminski, the head of climate adaptation research at the London School of Economics and Political Science (LSE), said the insurance industry has been warning about climate change for a long time already.
For example, 31 insurers globally have committed to ruling out underwriting for coal projects, according to data provided to E&E News by Insure Our Future, a coalition of environmental groups aiming to drive a wedge between underwriters and their fossil fuel company customers. Moreover, twice as many insurers have promised to limit their investments in the coal sector.
Environmentalists also noted a growing pressure on the insurance industry to rule out underwriting for companies producing or transporting oil sands, which claimed to release more emissions than conventional crude oil because they are harder to mine and refine into gasoline.
Meanwhile, some environmental campaigners have targeted insurers underwriting conventional oil and gas drillers to reach net-zero emissions to prevent the worst impacts of climate change.
Read more: Ascot declines to renew insurance policy for Adani coal mine
However, some insurance experts doubt that targeting insurers will stop major fossil fuel projects. For example, Adani's Carmichael mine still aims to start producing coal by the end of 2021, while the Canadian Trans Mountain pipeline aims to finish its expansion project in 2022.
"Even if you eliminate third-party insurance involvement with fossil fuels, the industry itself has plenty of capital to continue on and insure itself. And that would suggest that this, as a campaign activity, has a limiting success factor at some point," said Lindene Patton, the former chief climate product officer at Zurich Insurance Group Ltd., and a current partner at the law firm Earth and Water Law LLC.
In instances when insurance premiums become unmanageable, Patton explained that governments sometimes "figure out ways to make it feasible."
However, insurers continue to reconsider their oil and gas lines of business. For example, Chubb recently signalled that it was not insuring Trans Mountain following pressure from environmental activists. Meanwhile, insurers specialising in oil and gas policies also started adjusting their offerings to account for growing environmental risks, according to E&E News.