Independent MPs share measures to boost climate change bill | Insurance Business Australia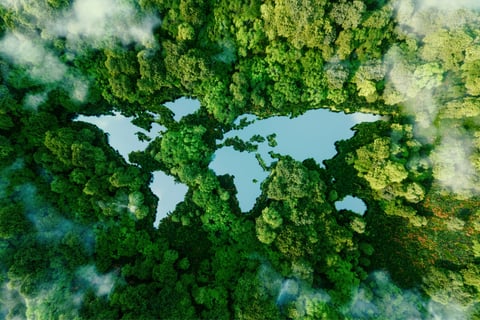 Independent MPs have outlined measures, including a "Dutton insurance" policy, to boost Labour's climate change bill.
A report by The Guardian revealed that six newly elected crossbench MPs – Monique Ryan, Sophie Scamps, Zoe Daniel, Kate Chaney, Kylea Tink, and Allegra Spender – and the re-elected Warringah MP Zali Steggall have collaborated to improve the climate change bill following briefings with Climate and Energy Minister Chris Bowen.
The measures include language in the bill specifying that the 43% emission reduction must be the minimum rather than the maximum target. The recommendations included Dutton insurance, which aims to prevent future governments from shying away from climate action.
Read more: Global climate disclosure standards are coming – how can insurers prepare?
"We are taking that in good faith and making these suggestions. We are hoping that the government is genuine in its desire to work together for a good outcome, but the proof will be in its response," Steggall said, as reported by The Guardian.
"We need to be scientifically based when it comes to talking about targets, and we need to have a ratchet mechanism and a mechanism to provide further budgets for future governments – it becomes an insurance policy against future governments."
The Australian insurance industry has been calling all Australian governments to address climate change impacts. In 2021, major insurers – Allianz, Aviva, AXA, Generali, Munich Re, SCOR, Swiss Re, and Zurich Insurance Group – committed to transitioning their insurance and reinsurance underwriting portfolios to net-zero greenhouse gas (GHS) emissions by 2050. Early this year, the Insurance Council of Australia (ICA) outlined recommendations to make the country more resilient to extreme weather.