Insurers, climate change and human health | Insurance Business Australia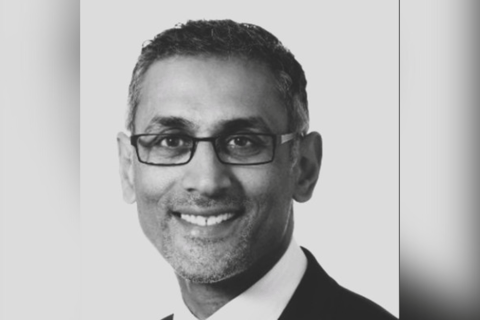 In recent years, insurance companies have changed their operations and risk management to take into account climate risks. However, EY's Terence Jeyaretnam (pictured above) said insurers still need to seriously investigate the insurance implications of climate change impacts on human health.
"I think they're talking about it," said the APAC leader and partner for climate change and sustainability services. "But in terms of starting to do the deep research and modelling the risks as well as mitigative actions better, no, I think there's a long way to go."
Jeyaretnam suggested that future climate change impacts could have serious health effects and consequently impact the types of claims insurance firms receive.
"If you look at, as an example, vector borne diseases, or if you look at heat stress and the impact of heat stress on older people, these are less well explored," he said.
The Melbourne-based expert said vector borne diseases and heat stress are just a couple of possible examples.
"Insurance is broad, it's property, it's health, it's businesses across a variety of sectors," said Jeyaretnam. "So far, the insurance sector has been very intent around assessing transition and physical risk as it relates to business as well as how it relates to communities and that's a good starting point."
Read next: Extreme weather events leave Australians exhausted and unprepared – Allianz
In a previous interview with Insurance Business, Jeyaretnam discussed how different jurisdictions around the world are moving towards mandatory climate disclosures. He expects the Australian government to make announcements around mandatory climate disclosure "going forward."
Jeyaretnam referred to New Zealand, where these disclosures are becoming mandatory under the XRB (External Reporting Board). According to the XRB, climate-related disclosures are set to be compulsory for firms including large, listed companies with a market capitalisation of more than $60 million, large-licensed insurers and registered banks. The XRB's first climate standards are being issued next month for inclusion in financial reports in 2023.
"So it is mandatory now across a number of other jurisdictions," said Jeyaretnam. "The new Australian government has talked about mandatory climate risk disclosure and if we then look at some of the budget announcements there's funding put aside for adopting international standards for mandatory climate risk disclosure."
The EY climate change expert said he expects these rules to help the insurance industry.
"Mandatory disclosure is a good thing for the insurance industry because if you're insuring, let's say, an Australian agricultural company that has cattle in floodplains, you might want to know what they've done to assess climate risk and how they're mitigating or how they're managing that risk," he said.
Jeyaretnam said, as an insurer, it's useful if a company does this work because it helps you better understand the risks and work out management plans to mitigate or prevent them.
"So that the risk is minimised and therefore the premiums and risk of insurance payouts is reduced," he said.
Earlier this month, the Insurance Council of Australia (ICA) released a climate change roadmap to help insurers achieve net zero emissions for their operations by 2030 and across their activities by 2050. "Towards a Net Zero and Resilient Future" received strong support from Australia's insurers, including Allianz, Zurich, and Suncorp.
Jeyaretnam suggested that the roadmap is a positive start that could be falling short.
Read more: ICA releases net zero roadmap for insurers
"The insurance industry, I think, has a much bigger role in terms of advocacy, and advocacy around policy and customers, which I think the sector is starting to do well, and the roadmap does commit to doing more in that space," said Melbourne-based Jeyaretnam.
The climate change specialist said there are "essentially" four targets in the roadmap.
"There's an operational net zero target of 2030, and others including supply chain, underwriting and investments latest net zero by 2050," he said. "I think that's in line with where we need to go, but I would like to see ICA members being as bold as possible within the 2050 construct, given that the sector is at the pointy end of climate risk."
Jeyaretnam encouraged insurance industry companies to aim for net zero by 2043.
"For Australia, if we look at our trajectory, we need to be net zero, for example, in the financial sector, by about 2043," he said. "It would be good to see ICA members follow Net Zero Insurance Alliance trajectories for Australia."