Insurers, scientists team up in 'ground-breaking' Australian initiative | Insurance Business Australia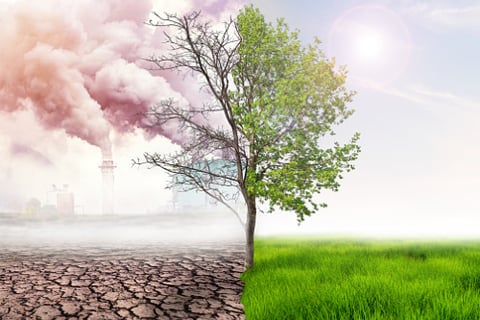 "For the first time, leading Australian experts in both physical climate change science and disaster modelling are working together with Australian financial institutions to provide a scientifically robust, common standard for industry disclosure and reporting of climate-related financial risks in Australia."
Those were the words of Climate-KIC Australia's Christopher Lee, whose camp is coordinating what is described as the "ground-breaking" Climate Measurement Standards Initiative (CMSI) – a collaborative effort aimed at creating a common understanding of the physical risks from climate change in the country and providing projections for future repair and replacement costs of residential and commercial buildings and infrastructure.
With in-kind support from the Earth Systems and Climate Change Hub and the Centre of Excellence for Climate Extremes, the CMSI is funded and backed by industry participants including QBE, IAG, Suncorp, RACQ, National Australia Bank, Commonwealth Bank of Australia, Westpac, HSBC, Munich Re, Swiss Re, Leadenhall CP, Investor Group on Climate Change, and MinterEllison.
Among those contributing to the development of the framework are scientists from the CSIRO (Commonwealth Scientific and Industrial Research Organisation) Climate Science Centre. All information developed will be published under an open source licence by Climate-KIC Australia.
"As a business committed to fully implement the recommendations of the TCFD (Task Force on Climate-related Financial Disclosures), QBE is very pleased to support the CMSI and the objective to create a common standard for industry disclosure and scientifically robust reporting of climate-related financial risks," commented QBE Insurance Group chief executive Pat Regan.
"This important initiative has the potential to both strengthen the standard of reporting and disclosure within the financial services sector and, importantly, facilitate improved stakeholder awareness and understanding of climate-related risks and how individual companies are managing them."
According to Lee, a common Australian standard for performing physical climate scenario analyses will help provide investors and other users of climate-related disclosures with an improved level of comparability as well as an understanding of the scientific uncertainty in the data used.
"Australia has some of the world's best climate change scientists," said Suncorp Group CEO Steve Johnston, "and this initiative will bring their expertise into the boardroom.
"These standards will assist companies and investors to better understand and evaluate climate-related financial risks and, importantly, helps us to focus on what needs to be done to ensure Australia remains insurable and bankable well into the future."