Lockton lifts the lid on Australia's giant offshore wind projects | Insurance Business Australia
Australia's massive offshore wind projects took another step forward this week. International energy company, Equinor and Australian firm Oceanex Energy announced a deal to develop offshore windfarms in NSW.
The federal government announced the go-ahead for the Australia-wide offshore wind projects just weeks ago. What explains the timing – apart from a new government with a more climate friendly agenda?
"The pace of technology has led to a reduced Levelised Cost of Energy (LCOE), making these projects more viable than they have ever been and a key reason why Australia is now joining the party," said Corey Tidey (pictured above), renewable energy manager for Lockton Companies Australia.
A LCOE is an economic assessment of the cost of an energy-generating system over its lifetime, including initial investment and the cost of capital.
Ranga Jayaratne (pictured below), Lockton's national manager of power and energy, said it's taken nearly ten years of considerable work from numerous stakeholders for Australia to reach this point.
"What gets underestimated at times is the enormous amount of work that so many stakeholders have put into building the vision for the offshore wind industry, in Victoria particularly," he said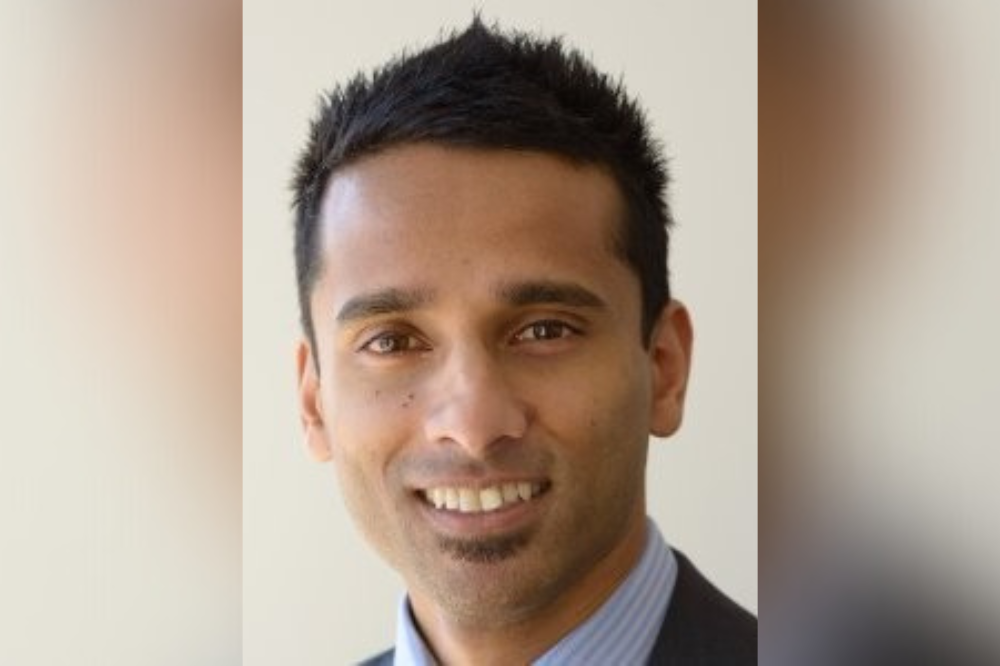 The Star of the South project in Gippsland, Victoria, is widely regarded as the most advanced project of its kind in the country.
Jayaratne said it was "incredibly exciting" to hear news of the windfarm projects around Australia.
"We've worked with many of these stakeholders over the journey, so personally, I was pleased their hard work has culminated to this moment," said the Lockton manager, "However, there is plenty more work ahead but at least now there is a clear roadmap."
Jayaratne said if Australia is to reach its "ambitious" net zero targets, "significant investment in both generation and transmission is going to be needed and the federal government's leadership and decisiveness is going to be paramount to support this."
Energy Minister Chris Bowen said offshore wind is one of the "key measures" Australia needs to get to 82% renewable energy by 2030.
Read more: BMS sees broker opportunities in Australia's new windfarm projects
On its website, Oceanex puts the total capital expenditure required for five of the Australian windfarm projects at more than $40 billion.
Tidey said the feasibility process for these offshore wind projects is more stringent than for onshore counterparts.
"A lot needs to be considered prior to any investment decisions being made by project developers, investors or any grant funders, particularly investigation into potential disputes around applicable legislation between state and federal waters, which is of concern in Australia," he said.
Tidey said the process typically includes a pre-development feasibility phase with studies into the impacts of the technology to the future energy supply.
There are also land acquisitions to be made, environmental impact assessments and economic feasibility studies. An energy yield assessment, supply chain development analysis, technology maturity support/assessments, community impact studies and public consultation are also in the works.
"This list is non-exhaustive but imperative to highlight the comprehensive process involved, given the scale at which these projects will be developed," said Tidey.
Tidey said risk lessons have been learned from these projects in the UK and Europe, where offshore wind investment is "thriving". This has led to a more sophisticated understanding of the inherent risks faced by these projects.
"Historically, perhaps the most problematic areas have been around cable failures, poor workmanship, land acquisition, permitting and environmental issues, technology failures and more recently a lack of robust supply chain," he said.
Experience has shown that the viability of these projects depends on public consultation and garnering community support at the early stages, Tidey explained.
"Ensuring detailed impact studies have been conducted around these issues/risks and then putting adequate mitigations in place will also assist in getting these projects off the ground," he said.
Tidey said it is also imperative that all project stakeholders have 'skin in the game'.
"This means developing a thorough understanding of risk allocation in contracts (particularly when split contracting is adopted) between parties to ensure that certain risks sit with the parties best able to manage them and that all gaps in risk are considered," he said.
Read next: How can insurance fuel clean-energy transition? – Report
Like every other industry, technology has dramatically changed the offshore wind industry over the last few decades.
"The first offshore windfarm was constructed in 1991 in Denmark, and they utilized 450 kilowatt (kW) turbines – groundbreaking for its time," said Tidey.
He said, during the last 20 years, wind turbine generators (WTGs) have increased in capacity from about two to four megawatts (MW) to up to 16 MW.
"This enormous evolution in output and technology clearly brings with it new and possibly unidentified risks which need to be understood and managed," said Tidey.
He said previous years of failures, industry losses and other lessons have provided important data that's improved the "overall risk management approach and philosophy of these projects."
Tidey said understanding is now more nuanced and in-depth.
"This has led to a more sophisticated application of risk management as a whole, not only in risk identification and analysis, but also in mitigation strategies put in place to deal with these risks and inclusion of industry best practice, compliance, and oversight," he said.
Lockton regards itself as the world's largest independent insurance brokerage with more than 100 offices worldwide.
Oceanex is owned by two of the co-founders of the Star of the South, the windfarm project in Gippsland, Victoria.
Equinor is Norway's largest oil and gas producer with increasing involvement in offshore wind operations. One of the projects is Dogger Bank in the UK which is expected to be the world's largest capable of powering six million homes.