Marsh employee leaks contentious insurance deal documents | Insurance Business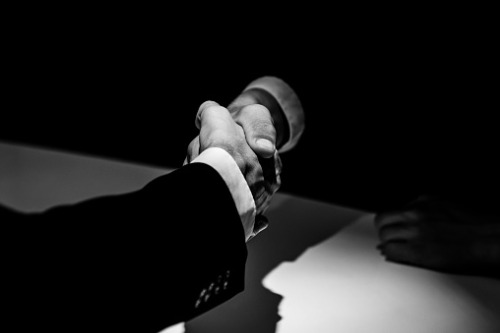 UPDATED
It looks like one Marsh executive has had enough – leaking confidential information to the Stop Adani movement, which has been lobbying against insurance support for the controversial Carmichael coal project in Queensland's Galilee Basin.
According to the movement, 16 major insurance companies including Allianz, QBE, and Suncorp have ruled out working on the mine. Now documents from someone employed by behemoth Marsh – Adani's insurance broker – point to those who have had an involvement.
In a release, the campaign group said these are Liberty Mutual's Liberty International Underwriters and Talanx brand HDI, as well as reinsurance business Aspen Re. Meanwhile The Sydney Morning Herald, which also had access to the leaked invoices, cited XL Australia as being involved as well.
"It's kept under lock and key," the publication quoted the Marsh employee, who spoke on condition of anonymity, as stating. "Colleagues are finding out about Marsh's affiliation via the protests and articles in the news.
"Departments have lost domestic clients over this already and colleagues are concerned about where Marsh stands on climate change and what we represent."
Last month, more than 6,000 people joined Stop Adani in a global online rally to pressure Marsh into dropping the infrastructure firm from its list of clients.
"Every insurance company on earth should be running a mile from the disastrous Adani Carmichael coal project," said Market Forces campaigner Pablo Brait in a statement sent to Insurance Business. "In fact, over a dozen of them already have.
"The project will help open up a massive new thermal coal basin in the midst of a climate crisis; it is being contested by traditional owners who have not given their consent for the mine; it will destroy endangered species habitat and drain water supplies."
Brait added: "Our survey of Marsh and Mercer staff shows more than four out of five employees surveyed want Marsh to stop its work for Adani and phase out all brokering of insurance for fossil fuels. Marsh's management refusing to engage with the strong views of its employees is resulting in leaks and anger."
Meanwhile the movement described Liberty Mutual's coal policy – which does not accept underwriting risk for businesses whose more than a quarter of revenue arises from thermal coal mining – as "hypocritical". It was pointed out that while the insurer has committed not to provide coverage for the mine's anticipated operational phase, it was involved in the project's construction.
Elana Sulakshana, energy finance campaigner at Rainforest Action Network, asserted: "Liberty Mutual's coal policy has a loophole the size of one of the world's largest proposed coal mines.
"More than 60 companies – over a dozen of which are insurers – have pledged to stay away from the project because of its disastrous impacts on the climate and Indigenous rights. Liberty must join the list and drop its insurance policy for the rail line."
Liberty Mutual has reached out to clarify that its policy for the Carmichael coal project ended last October.
The Boston-headquartered group told Insurance Business: "Liberty Mutual and Liberty Specialty Markets do not have any current policies in place for the Adani Carmichael mine project and will not be involved in future stages of the project. In January 2019, we informed the appropriate parties we would not be participating in the insurance programme for the operational phase of the project.
"Prior to that announcement, we had in-force a small piece of the insurance programme for early-works site construction; that policy expired in October 2019. We do, however, remain contractually obligated to a 24-month maintenance period for any defects that may arise in that specific construction following the conclusion of the period of insurance."
The insurer added that it recognises the risk of climate change and that it is taking action to reduce carbon emissions. "We're taking many steps that demonstrate our commitment to the shift toward clean energy, and we will continue to improve and build on the progress we've made," noted Liberty Mutual.