QBE reiterates commitment to address climate change risks | Insurance Business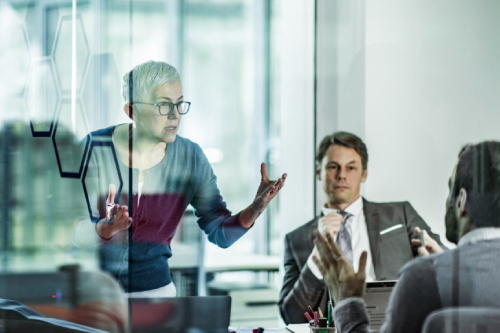 QBE Insurance Group (QBE) has reiterated its commitment to address climate change risks in line with the Paris Agreement, highlighting that it has set metrics and targets to measure and monitor climate-related risks and opportunities.
In QBE's 2021 Annual General Meeting of Shareholders, QBE chairman Michael Wilkins noted the insurer's new Environmental and Social Risk Framework, which outlines its updated positions on issues, including energy, across underwriting and investment. The framework also includes the insurer's set targets regarding coal, oil, and gas.
As of January 01, 2022, Wilkins stated that for existing companies with 30% or more revenue from oil sands and Arctic drilling, QBE will only provide insurance if those companies on a pathway consistent with achieving the Paris Agreement.
As of January 01, 2030, QBE will assess whether companies with 60% or more revenue from oil and gas extraction are on a pathway consistent with achieving the Paris Agreement, and it will rule out insurance where this is not the case. The threshold will be reduced to 30% from January 01, 2040.
However, Wilkins clarified that the insurer will continue to work with its oil and gas customers as they transition in accordance with the Paris Agreement in the period leading to its target dates.
"In addition to working with our energy customers, we increased our appetite for exposure to renewable energy. In 2020, we increased gross written premium from renewable energy by approximately 50%," he added.
Wilkins also clarified that QBE has no direct investments in oil sands and Arctic drilling projects. However, it has a small existing exposure to oil and gas companies in its direct investments. He gave assurances that the insurer will seek to reduce oil and gas exposure and the associated emissions in line with its commitment to net-zero emissions from its investment portfolio by 2050.
"We will continue to enhance our approach to managing and disclosing climate risks and opportunities in line with the Task Force on Climate-related Financial Disclosures recommendations," he added.
"In 2020, we made strong progress on our climate and environment-related commitments which are outlined in our Sustainability Report. We are proud of the external recognition of our progress, with our CDP score moving from a 'B' to 'A-' in 2020, putting us in the Leadership band."
Pablo Brait, a campaigner at environmental group Market Forces, has criticised QBE's "do-nothing" approach.
"The fact that more QBE shareholders supported this resolution in 2021 compared with 2020 despite QBE having released oil and gas exposure policies shows just how inadequate those policies are," Brait said. "Many investors can see that QBE's do-nothing until 2030 approach to highly polluting fossil fuels undermines the goals of the Paris climate agreement."
Brait highlighted Suncorp's announcement last year that it would immediately stop all underwriting for new and additional oil and gas production and exploration projects and phase out all underwriting of oil and gas extraction by 2025.
"Apart from some vaguely defined restrictions on tar sands and Arctic oil, QBE is free to underwrite unfettered expansion of oil and gas production, right when the climate science shows we need to be reducing production. QBE must go back to the drawing board and come back with oil and gas exposure targets that are demonstrably in line with the Paris Agreement and keeping warming below 1.5 degrees," he continued.
"QBE's continued support for the expansion of the oil and gas industry could help fuel worsening extreme weather and is not the interest of its shareholders or customers."