AMSA investigating ship's cargo loss off Sydney | Insurance Business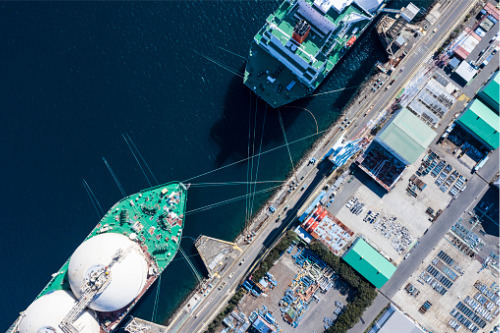 The Australian Maritime Safety Authority (AMSA) has launched an investigation into the loss of 40 containers from a Singapore-flagged container ship during heavy seas off Sydney on May 24.
According to the AMSA, the incident happened in the early morning, after the container ship APL England temporarily lost propulsion a few dozen kilometres off the New South Wales coastline. The ship was sailing from Ningbo, China to Melbourne, Australia.
The ship's crew said that power was restored after a few minutes, but the ship was rolling heavily due to rough waves, causing 40 containers to fall overboard in waters about 2km deep. An additional 74 containers were damaged and remain collapsed on the deck of the ship.
The APL England has turned around and docked at Brisbane, where the AMSA conducted an investigation. Initial findings revealed that the containers that went overboard contained household appliances, building materials, and medical supplies.
"Firstly, this is a foreign-flagged ship in Australian waters and it will be checked for compliance with both Australian and international maritime safety standards," said AMSA general manager for operations Allan Schwartz.
"We expect to have an outcome of this inspection in a matter of days which will include any breaches of those safety standards and any measures the ship will need to take to rectify those deficiencies."
Schwarz added that the investigation will look at whether the ship breached any Australian environmental protection regulations pertaining to the safe and secure carriage of cargo. He estimated that the first phase of that investigation may take at least a month or even longer.
"Subject to the outcome, legal action could be taken by AMSA against various parties including the ship's owner and others," he said.