Report reveals the worst car crash hotspots in Australia | Insurance Business Australia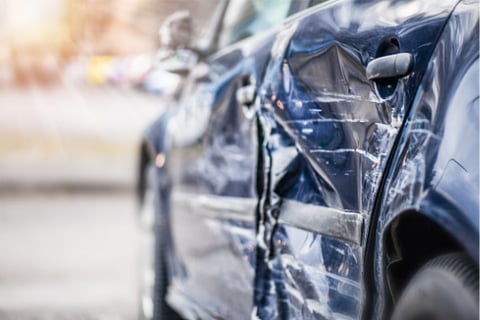 The AAMI Crash Index (Index) has revealed the top 10 car crash hotspots in each Australian capital city, the most common crash types, and who is most likely to be driving the crashed car.
The Index analysed more than 360,000 motor insurance claims across Australia from July 01, 2020, to June 30, 2021.
It found that Brisbane, Canberra, Adelaide, and Perth were the top car crash hotspots during that period, while Sydney, Melbourne, and Hobart held onto their dubious crowns. Meanwhile, Darwin made its debut in the rankings.
AAMI head of motor claims Anna Cartwright said most of the hotspots are highways or busy arterial roads intersecting with local streets through high traffic industrial and shopping precincts.
For example, the Stuart Highway claimed four of the five hotspots and six in the top 10. Another highway, Bruce Highway at Caboolture, climbed nine places from 10th to first position in the River City. In Sydney, Hume Highway at Liverpool was named the city's worst crash hotspot yet again, a title it has held for seven of the past eight years.
"This means lots of vehicles are on these roads at various times of day – entering, exiting, and merging – and vigilance is key," Cartwright said.
Read more: Suncorp appoints new EGM commercial and intermediated
According to the Index, nose-to-tail collisions were the most common type of crash at almost all top hotspots, except:
Hobart, where the most common type of crash were carpark dings; and
Darwin, where the most common were failure to give way, carpark dings, and nose-to-tail crashes.
Meanwhile, the most likely day of the week for crashes varied across state borders, with Thursdays the most common day, and afternoons between 1pm and 4:30pm the most common time. In addition, males and drivers aged 35 to 49 were the most likely to be involved in a crash at most of the first rank hotspots.
During the COVID-19 lockdowns, it's not surprising that the Index found a dip in crash numbers due to fewer cars on the road. However, the numbers still bounced back quickly.
Cartwright said AAMI noticed a shift in traffic dynamics during lockdowns last year and this year as people were out of their normal routines, working from home, and driving less.
"So in some cities, those major arterial roads that were usually clogged up with people driving to and from work, university, and school were not being used as much, and instead, we found local suburban roads becoming the site of more collisions," she added.