What NSW drivers need to know about green slip insurance | Insurance Business Australia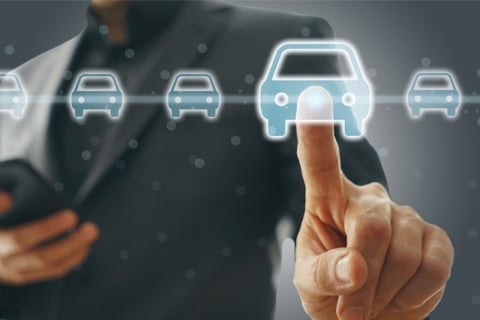 Australia is home to about 20.1 million registered vehicles, according to the latest available data from the Australian Bureau of Statistics (ABS). Of these, around 5.9 million are in New South Wales, which boasts the nation's highest number of vehicle registrations.
But regardless of where their vehicles are in the country, drivers are legally bound to carry at least one type of coverage – compulsory third party (CTP) insurance. This policy is what's called green slip in NSW.
How does a green slip work?
According to NSW's State Insurance Regulatory Authority (SIRA), a green slip is meant to protect a driver from liability in the event they cause injury or death in a vehicular accident. It is mandatory for those who want to register their vehicles in NSW.
The policy is designed to protect third parties – including pedestrians, passengers, cyclists, motorcycle riders, and other motorists – by providing coverage for their treatment and care, lost income, and any type of damage they may be entitled to claim. It offers 26 weeks of benefits from the date of the accident if the driver is at-fault or mostly at-fault.
Read more: SIRA on CTP and Green Slip insurance amid pandemic
NSW drivers typically have the option to purchase a six- or 12-month policy. Ideally, motorists should buy a new policy before their previous one expires, but they can also renew their green slips within 21 days after their vehicle registration due date. Failure to do so disqualifies them from taking out a six-month policy.
If their green slip expires and they opt to wait for their car registration's due date to purchase coverage, they will not be able to operate their vehicles during the period for which they are not covered. Violators could be handed a $1,200 fine.
For limited road access cars – including all-terrain, historic, recreational, and purpose-built vehicles – owners may be able to take out conditional registration or an unregistered vehicle permit, according to SIRA.
What does a green slip cover?
A green slip policy pays out the cost of injuries caused by the driver's vehicle regardless of who is at-fault. It does not cover the cost of damaged vehicles or property.
If the accident happened in NSW, the policy also covers injuries sustained by the motorist. For incidents outside the state, however, coverage depends on the laws of where the accident occurred.
Drivers charged with a serious driving offence associated with the accident, however, will not be able to claim benefits. If a person dies because of the accident, close relatives may be able to claim some expenses.
Read more: SIRA announces intention to 'claw back' almost $91 million in profit on Green Slips
In December 2017, SIRA has introduced a new CTP scheme that "focuses on early support and recovery." The scheme allows motorists to claim up to 26 weeks of:
A percentage of their pre-injury weekly income if they need time off work
Reasonable and necessary treatment and rehabilitation expenses
Commercial attendant care if they need help around the home while recovering
Motorists who sustained "more serious" injuries may be able to claim benefits beyond six months if they were not at-fault for the accident. Those who have been severely injured may also be eligible for the Lifetime Care & Support Scheme, which is designed to cover the ongoing care needs of people critically hurt in a motor vehicle accident in NSW.
How can NSW drivers purchase green slip coverage?
NSW drivers can purchase a green slip directly from a licensed insurer, which can also be done through an agent or online. The state has six licensed providers of green slips, namely AAMI, Allianz, GIO, NRMA, QBE, and Youi.
SIRA has a green slip checker on its website that motorists can access for free to compare quotes. The agency says that although all policies provide the same level of protection, some insurers offer additional coverages.
Read more: Australia first: Insurers' CTP profits go back to NSW motorists
When buying a green slip, motorists will be asked to provide some details about the vehicle – including year, make and model, and garaging postcode – and their driving history – including demerit points and past claims – to work out how much premiums they need to pay.
SIRA advises motorists to be truthful about the information they provide or risk:
Paying the difference between the lower amount the insurer charged them and what they should have been paying
Having their vehicle registration cancelled and being charged a fee for reinstatement
Receiving penalties
In terms of documents, drivers will need their registration papers. For new registrations, motorists are also required to provide their ride's Vehicle Identification Number (VIN) or chassis number.
How are green slip premiums calculated?
Car insurance companies consider a range of factors to determine the price of green slip premiums. These include the driver's age and driving history, the vehicle's make and model, and other coverages already taken. Because each insurer applies different rating factors when calculating prices, premiums between providers can vary.
In addition to these, a fund levy has been included in CTP premiums as part of the 2017 scheme. According to SIRA, the levy covers ambulance and initial hospital fees, and lifetime care for the severely injured. It also preserves funding for future treatment and care for those who are seriously injured and not at-fault in the accident.
Read more: New NSW CTP scheme a 'complete disaster', says lawyer group
The fund levy consists of the following:
SIRA Motor Accidents Operational (MAF) levy: This pays for public hospital and ambulance services for anyone injured on NSW roads. It also funds the administration costs of running the CTP Green Slip scheme, including providing support services such as CTP Assist and an independent Disputes Resolution Service for injured people.
Lifetime Care and Support Authority Fund (LTCS) levy: This pays for the lifetime treatment, rehabilitation, and care of people who have been severely injured on NSW roads, regardless of who was at fault. Injuries need to meet specific criteria and can include brain injury, spinal cord, injury, amputations, burns, and permanent blindness.
Motor Accident Injuries Treatment and Care Benefits Fund (MAITC) levy: This covers future treatment and care expenses of injured people who were not at-fault in the accident and who will have ongoing medical needs later in life such as secondary surgeries and prosthetics.
The fund levy is shown separately on the green slip invoice. It is a flat fee set by SIRA based on vehicle type and garaging location, meaning that some motorists will pay more than others. The agency says this is a "fairer way of charging the levy and better for SIRA's administration."