Can space sensors save us from floods? | Insurance Business Australia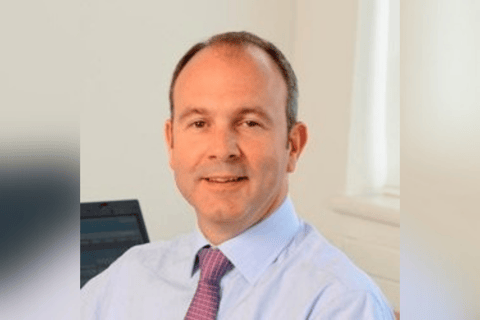 A Finnish microsatellite manufacturer is offering high tech flood images and analysis to governments and insurers in Australia. According to ICEYE's website, its SAR satellite constellation is the "world's first global and always-on data utility" and was developed for the insurance sector.
ICEYE is one of a growing number of high-tech companies deploying either drones, satellites, microsatellites or old fashioned airplanes to thoroughly photograph and analyse the earth's surface. The firm offered insurers the prospect of predicting and then handling floods more effectively.
An Insurance Business journalist was alerted to the Finnish firm by an email from the company's UK office showing striking flood animation photos from a microsatellite. The images showed the ongoing NSW floods and comparisons between normal water levels and the flooding in Richmond, Windsor and Camden.
In written answers to questions, ICEYE's UK based global head of insurance, Stephen Lathrope (pictured above), said his company began monitoring the weather systems associated with the NSW floods on June 30.
"We were able to make our clients aware of the potential for flood events days in advance of the first instance of flooding," he said.
Read next: Rain in Spain – did it ever stay mainly in the plain?
Lathrope said their flood analysts combined imagery from the company's Synthetic Aperture Radar (SAR) satellite constellation, allowing them to view the developing floods at night and through clouds.
They also used a range of other data, he said, including optical satellite imagery, aerial imagery, river and tidal gauges and digital elevation models.
"This process has allowed us to generate detailed flood hazard reports for our clients, particularly for key population centres across New South Wales, including Camden, Liverpool, Richmond, and Windsor," said Lathrope.
"These data files include information not only on flood extent but also flood depth at the individual building level, showing where high, medium, or low flood inundation has occurred," he added.
Lathrope said insurance clients were able to plug this data "directly into their geospatial analysis platforms."
The insurers could then use it to map their property portfolios to the flood extent and with depth maps to gain "an almost instant understanding of the size of the loss and, more importantly, how many of their customers' properties have been impacted and the degree of that impact," he said.
Lathrope said this information allowed insurers to conduct "critical activities" very quickly.
"For example, it is enabling insurers to proactively contact clients in the affected regions, focusing on those who have the highest needs based on the degree of inundation and conducting more effective claims triage processes to support faster and more accurate claims payment," he said.
Lathrope also said this access to ICEYE's flood data allows clients like insurers to better allocate their resources.
"Further, the rapid situational awareness our data provides, and accurate sizing of the losses, helps to support more effective reserve management," he said.
Read next: Sedgwick: What's the best strategy after "costliest flood ever"?
Other technology companies also promise impressive capabilities from above.
Rather than microsatellites, Sydney based Nearmap uses airplanes for its aerial imagery and location data technology. On its website, the firm says its updated aerial imagery is "better than satellite or drone."
The company uses patented, airplane-mounted camera systems.
"One of the main products that we're working with the insurance companies on is our impact response imagery. So, we will identify areas that have been impacted by a natural disaster like a fire or a flood and we will go out and proactively fly and capture that imagery," said Fletcher Hayward Nearmap solutions engineer at the recent InsurTech Summit in Sydney.
The company says its library of aerial images now covers 90% of Australia's population and are the most frequently updated images of their kind in the world.
Then, for insurers who prefer drones, there are companies like Sync Technologies
"We use Matterport cameras, drones and laser scanners to create spatial data and visual information from a site that can convert it for insurance purposes into a fully immersive, navigable digital twin," said Sydney-based CEO Carolina Dreifuss during an IB interview.
The record floods that struck SE Queensland and Northern NSW have surpassed the 1989 Newcastle earthquake for damage costs. According to the Insurance Council of Australia (ICA), the disaster is now the costliest flood in Australian history – at $4.4 billion nearly double the insured losses of the 2011 Brisbane flood.
The extreme event was behind only the Eastern Sydney Hailstorm at $5.57 billion, Cyclone Tracey at $5.04 billion and Cyclone Dinah at $4.69 billion.