Following storm, Victorian broker posts her damage claims experience | Insurance Business Australia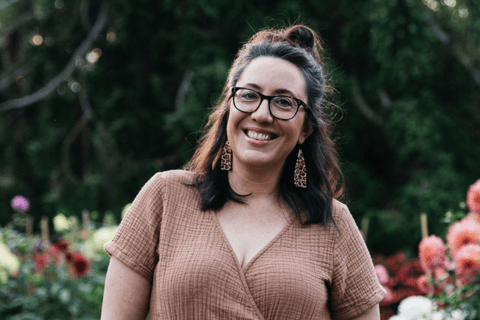 Last week, the Victorian town of Creswick received about 15cm of rain - its entire summer rainfall - within a couple of hours. Flash flooding and strong winds damaged dozens of properties. Broker Laura Meyer (pictured) is a Creswick resident and was personally impacted by the storm. She's posting about her insurance claims experience and hopes it will improve the damage claims process for others.
"We've been staying in a hotel," said the director of MeyerInsure. "I've just come back to the house because we've got builders doing make safes. I was lucky enough to be able to pull my stuff out of the office before the roof went down," she said.
Meyer is documenting her insurance claims experience on Instagram and Facebook.
"I was in two minds originally and then I thought, 'no, this is actually a really good learning experience' in sharing my claims experience first-hand on my socials, with videos of what's going on in the house," she said.
Meyer said her family, including three teenage daughters, was very fortunate.
Read next: Bushfire in Western Australia is extinguished
"It was cyclonic, it was just horrendous and caused major flash flooding throughout my town and so much damage everywhere," she said.
"It looks like it might be a number of months before we can do anything. Half the roof of my house has been ripped off."
Meyer was born in Darwin and lived there for 25 years where she experienced cyclones and plenty of storms.
"I've never seen anything like this - certainly not down here," she added.
Meyer said her neighbourhood has lots of trees down but is high enough to have missed the flash flooding that severely damaged other homes and businesses in the main street.
"But the wind grabbed our roof," she said.
"It just picked up the roof on the 1950s extension of my old miners' cottage that's got my bedroom and home office in it and ripped it off, clipped the chimney on the way and landed in the neighbour's yard. It's still sitting there," said Meyer.
She said no-one was hurt and she feels very fortunate to know how to proceed in a damage claims situation like this.
"It really brings home how hard it must be for some people who are doing it themselves without a broker and dealing with direct insurers, it must be horrible," she said.
So far, the experience has highlighted a few home insurance lessons for Meyer. One lesson, she said, is the importance of having a policy where temporary accommodation costs are in addition to your sum insured.
"Also, that they are a decent amount and that your sums are adequate," she said. "Especially for people who are budget conscious, understandably so, and are looking to save money," said Meyer.
Shopping around online and finding what looks like a good deal can be very misleading, she added.
"When it comes down to it, you need your policy to respond. I couldn't imagine if we didn't have insurance in place, or if it wasn't adequate. We'd be really, really stuck," she said.
Following the damage late on Wednesday night she lodged a claim first thing Thursday morning.
"I called back a couple times because I logged a call with the SES to try and get someone to come out and tarp the area. I was getting a bit desperate because there were more storms coming across," she said.
Meyer called her insurance company back to make sure that her roofless home had been registered as urgent for safety reasons.
"They had the assessor out that afternoon, so I was really, really lucky. I mean if I hadn't called and known what to push for, I think I possibly would have been in the same boat as many others," she said.
The assessor told them that their home was the first claim in the area he was dealing with.
"The SES turned up not long after he left and did a bit of a patch job. Then the builders turned up the next morning to continue on from that," said Meyer.
Then within a few of days the insurance company facilitated temporary accommodation in a hotel.
"I've got three teenage kids and so before that we had to split everyone up into different friends' homes and the in-laws for a few nights," she noted.
Their cat went to a cat home.
Meyer's brother has cancelled bookings in his Airbnb so her family will move in there while they wait for the insurance company to arrange temporary accommodation. Meyer expects that to be later this week.
"So we're very fortunate that we've got somewhere to go and I know all the right things that I need to be looking out for, what to push for, all the sticking points. So I'm prepared for that stuff but I really feel for people that don't understand insurance and how the process works," she said.
Meyer has also had help offers from her broker network, CBN (Community Broker Network).
"I immediately called them and said, 'look, this is what's happening to me' and they immediately said they'd support me as much as they can with their broker partnering team and do any processing that I need done pro bono," she said.
Read next: IAG finalises catastrophe reinsurance program for 2022
"I've had a number of CBN brokers reach out to me and offer to take phone calls. So as a community, CBN has been wonderful," she added.
The storm that struck the town of Creswick impacted areas of regional Victoria north of Ballarat last Wednesday.
Over the last week, cyclones and storms have battered Australia from Melbourne in the south to the Whitsunday Islands in the north. Severe thunderstorms in the Riverina caused widespread damage to infrastructure and roads.
In Queensland, heavy rain in the wake of Cyclone Seth caused flooding in several towns, including Gympie and Maryborough where the Mary River broke through its levee. One person drowned and a 14-year-old girl is still missing.
On Monday afternoon, the Bureau of Meteorology urged people in far north Queensland to take shelter after Tropical Cyclone Tiffany made landfall.