Government releases draft legislation for cyclone reinsurance pool | Insurance Business Australia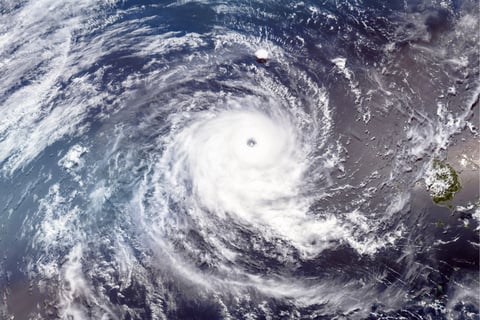 The Australian insurance industry has reason to rejoice after the Morrison Government released the draft legislation on the reinsurance pool for cyclones and related flood damage last week.
In May 2021, the government announced its intention to establish a reinsurance pool for cyclones and related flood damage, backed by a $10 billion government guarantee for residential, strata, and small business property insurance policies.
The pool, administered by the Australian Reinsurance Pool Corporation (ARPC), commences on July 01, 2022.
It aims to improve the accessibility and affordability of insurance for households and small businesses in cyclone‑prone areas across Australia – and releasing the draft legislation is the next step in delivering on the government's commitment to supporting and protecting people in Northern Australia.
In a statement, the ARPC has welcomed the release of the draft legislation and supporting regulations for the cyclone reinsurance pool covering cyclones and cyclone-related flood damage.
Read more: Insurance industry welcomes $50 million funding for flood mitigation
According to Assistant Treasurer and Minister for Housing Hon Michael Sukkar MP, the reinsurance pool will be mandatory for insurers with eligible risks to participate in to ensure it provides the most significant reduction in premiums, with an 18-month transition for large insurers and an additional 12 months for small insurers.
Moreover, the government will provide $18.4 million over five years to the Australian Competition and Consumer Commission (ACCC) to monitor the premiums of insurance policies covered by the pool from 2022. Meanwhile, the ACCC will collect data to evaluate the impact of the reinsurance pool and assess whether the savings from the reinsurance pool are being passed through to policyholders.
With Australia being vulnerable to natural disasters, the insurance industry and national and local governments continue to find ways to protect Australians. The Queensland Government, in particular, recently announced new insurance funding for natural disasters.
According to 7News, the grants are available to 33 councils and the Weipa Town Authority in high-risk, cyclone-prone coastal areas within 50 kilometres of the coastline to "reduce the impacts of natural disasters" while making insurance affordable.
Meanwhile, Lloyd's Disaster Risk Facility (DRF), an initiative with over $445 million of notional capacity designed to help economies, has launched the first retail parametric cyclone insurance product in Northern Australia: Redicova.
The product was developed by Karen Hardy, a Northern Australian with more than 20 years of experience in the insurance industry. It provides fast disaster recovery cash when needed most, immediately after a severe tropical cyclone, and before traditional insurers start paying out claims.