Lloyd's DRF releases retail parametric cyclone insurance in Northern Australia | Insurance Business Australia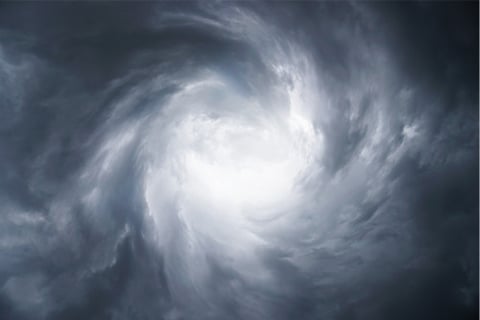 Lloyd's Disaster Risk Facility (DRF), an initiative with more than $445 million of notional capacity designed to help economies, has launched the first retail parametric cyclone insurance product in Northern Australia as the country awaits the cyclone season.
Called Redicova, the cyclone insurance product is available in Northern Australia and led by Beazley with initial reinsurance support from AXA XL, Hiscox, and Renaissance Re – all members of Lloyd's DRF. It provides fast disaster recovery cash when needed most, immediately after a severe tropical cyclone, and before traditional insurers start paying out claims.
It was developed by Karen Hardy, a Northern Australian with more than 20 years of experience in the insurance industry.
"I have experienced the socioeconomic impact of severe tropical cyclones on community," Hardy said. "The time between event and traditional claim settlement can be months or sometimes years. These delays erode community resilience and dignity. Redicova will help bridge the financial gap between community needs and existing support services."
Redicova uses sophisticated track maps that follow cyclones and plot their journeys when they reach and continue over land. Based on Australian Bureau of Meteorology's (BoM) data, Redicova claims will be paid within days using the latitude and longitude of the policyholder's insured situation. It will notify policyholders electronically when they are eligible to claim – without paperwork, assessment, and waiting.
Policyholders can also use the funds for any extraordinary costs they incurred relating to a severe tropical cyclone event.
"We're delighted to provide a new solution at a time where both industry and government are working on issues of affordability and availability of insurance in Northern Australia," said Chris Mackinnon, general representative at Lloyd's Australia Limited. "Redicova will provide fast support for local communities and businesses in Northern Australia who are impacted by severe tropical cyclones."
Read more: ICA: Insurance disaster responders now in South Australia
With Australia being vulnerable to natural disasters, the Australian insurance industry and financial services industry have been focusing on addressing severe weather events and the impacts of climate change.
For instance, during the recent COP26 climate summit in Glasgow, insurers shared their expertise in weather and climate modelling and risk management to help those most at risk from climate change build resilience.
One of the insurers that shared their solution to address climate change was AXA XL, which launched a new innovative tool that maps current and future flood hazards resulting from climate change and integrates the protective benefits of coastal ecosystems into insurance risk models.
Meanwhile, the Australian Prudential Regulation Authority (APRA) and the Reserve Bank of Australia (RBA or Reserve Bank) joined forces to help financial institutions respond to the financial risks of climate change.
APRA said it would ensure the financial safety of individual financial institutions and promote the stability of the country's financial system. At the same time, the RBA would implement monetary policy to achieve price stability and maintain financial stability.