Insurers back government's reversal of Queensland resilience funding decision | Insurance Business Australia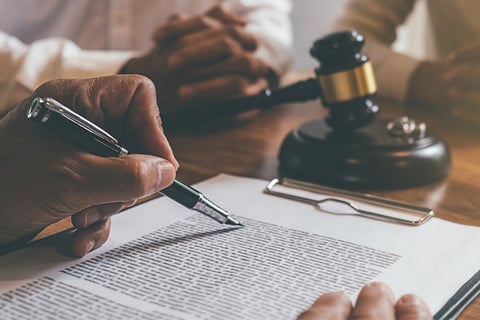 The insurance industry has welcomed the federal government's announcement that it will now split the cost of Queensland's multi-million-dollar extreme weather resilience funding.
In March, the Queensland government announced it will introduce a $741 million Resilient Residential Recovery Package to better protect Queenslanders from extreme weather events, such as the recent catastrophic flooding that hit the southeast part of the state.
It requested that the federal government fund half of the recovery package, only to be rejected. After that, however, the federal government quickly scrapped its initial decision, leaving the insurance industry satisfied.
Insurance Council of Australia (ICA) CEO Andrew Hall has welcomed the announcement, emphasising that resilience and mitigation funding is an investment in future protection.
"We hope it's the first of a series of announcements to split funding with states and territories on measures to better protect communities and homes from the impacts of extreme weather," Hall said. "Unless we can reduce the risk with stronger homes located in the right places, extreme events will continue to cost taxpayers millions of dollars, and the mental health and trauma of communities will continue to be experienced."
Read more: Government reversal: Morrison supports QLD floods package
Queensland's largest club, the Royal Automobile Club of Queensland (RACQ), has also welcomed the reversal of the government's decision.
"Building a community which is more resilient to the impacts of natural disasters is a shared accountability," said RACQ CEO David Carter. "We are pleased the federal government will co-fund the program so that flood-impacted residents can recover from the heartache and adversity of this disaster and come out stronger and more resilient.
"RACQ looks forward to advising the Queensland government on how this package can best be operationalised and streamlined."
The ICA and RACQ have been calling for investment in extreme weather resilience to better protect Australians from natural disasters, which have become more severe and have been hitting Australia more frequently.
"Evidence shows the right mitigation measures have significant financial benefit for communities, including homeowners, business operators, and insurers," Carter said. "What is clear is that we also need investment before disasters strike. The Productivity Commission estimates that 97% of all disaster funding is spent on recovery and clean-up, while just 3% is spent on mitigation, preparedness, and resilience."