Insurers seek legal action after Corrigin bushfire-affected farmers lose millions | Insurance Business Australia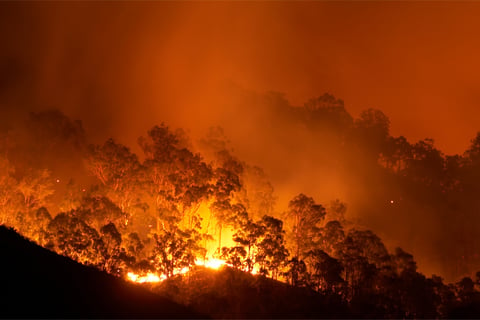 Three insurers have sought the help of Hall & Wilcox law firm after the catastrophic Corrigin bushfire in the Wheatbelt region in February left farmers with millions of losses.
The Western Australia (WA) Department of Fire and Emergency Services (DFES) estimated that the Corrigin blaze burned 45,176 hectares of native bushland and farms. It also destroyed four homes and 44 non-residential properties and damaged 30 others.
According to Hall & Wilcox's representative, WFI, Elders Insurance, and CGU Insurance have jointly engaged with the law firm for potential legal action on behalf of the farmers who lost millions in the blaze. However, the process was still in its "early days," and enquiries were "still being undertaken to look at who might be liable."
"We've engaged experts to look at the cause of the fire, including bushfire experts," the law firm's representative said, as reported by ABC.
Read more: Climate change leaves Australia parched, according to climate expert
In an investigation, the DFES confirmed that the bushfire started accidentally, when "an authorised stubble burn, conducted several days before the fire and then extinguished, reignited in the catastrophic conditions."
"There was no total fire ban in place for the week leading up to the Shackleton [Corrigin] bushfire, and the local government was within its right to issue the burning permit to landholders," said Deputy Commissioner Craig Waters, as reported by ABC.
Corrigin was one of four emergency-level fires that broke out in WA on the first weekend of February when the state experienced a 40-degree heatwave and extreme winds.
During the same month, Mark Howden, director of the Climate Change Institute at Australian National University and the vice-chair of the Intergovernmental Panel on Climate Change, warned that the worsening impacts of climate change over the years are leaving Australia parched.
"In southwest Australia and southeast Australia, we've already lost around 20 per cent of our rainfall compared with that of 100 years ago," Howden said, as reported by The Leader.