QLD and NSW flood now Australia's third costliest natural disaster ever | Insurance Business Australia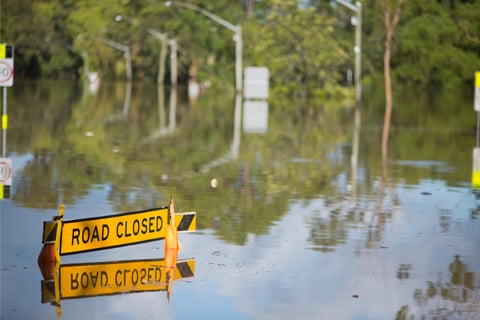 The catastrophic flood that inundated southeast Queensland (QLD) and northern New South Wales (NSW) from late February to early March this year is now the third-costliest natural disaster in Australian history, according to the Insurance Council of Australia (ICA).
Having caused $4.8 billion in insured damages, the QLD/NSW flood – also known as the East Coast Floods – follows Cyclone Tracy (1974) and the Sydney hailstorm (1999), respectively, regarding insured losses.
Last month, the ICA found that the QLD/NSW flood caused $4.3 billion in insured losses, with insurers reportedly having received over 215,000 claims across both states. Now, it revealed that insurers had received a total of 225,000 insurance claims related to the flood across both states this month, a 3.6.% increase on the previous count.
As policyholders wait for insurers to complete their claims assessments, insurance costs for the East Coast Floods have increased by 12% on last month, driven partly by increasing materials and labour costs. However, the ICA stated that nearly 30% of claims had been closed, and $1.5 billion had already been paid to policyholders.
Read more: ICA: Record breaking flood is fourth costliest natural disaster
This week marked four months since the ICA declared the QLD/NSW flood an insurance catastrophe, which is significant because the General Insurance Code of Practice (Code) requires insurers to make a decision on a claim four months after it was lodged. However, the Code allows timeframe changes if they cannot be practically met, for example, due to the complexity of the claim or delays in expert reports.
This month, the ICA hosted in-person forums in QLD for policyholders impacted by the catastrophic flooding. It provided an overview of the floods, claims process, complaints avenues, and other support.
ICA CEO Andrew Hall said insurers are focusing on resolving claims as quickly as possible and have deployed hundreds of extra staff to support claims processing as delays not only impact policyholders but also add costs to the insurer.
"The sheer scale of the extreme weather event that devastated Queensland and New South Wales is something we have never seen before, and the cost continues to rise," he said. "Money is flowing into these devasted communities, with $1.5 billion already paid, and this number [is] increasing every day."