SCA calls on government to pass reinsurance bill before the Federal election | Insurance Business Australia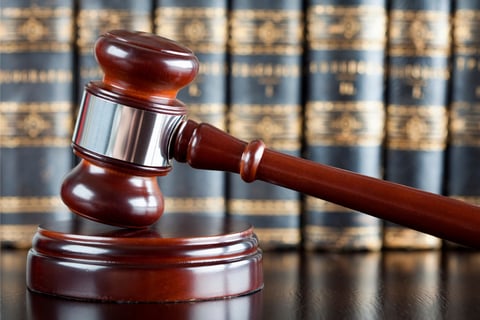 The Strata Community Association (SCA) has highlighted the need for a cyclone reinsurance pool in Queensland and Northern Australia and urged the Federal Government to pass the reinsurance bill before the upcoming Federal election.
The Northern Australia Cyclone Reinsurance Pool, to be administered by the Australian Reinsurance Pool Corporation (ARPC) on July 01, 2022, aims to help residents and businesses in cyclone-prone areas in Australia by improving insurance accessibility and affordability.
The legislation has already been referred to a Senate Committee due to report on March 24. However, SCA Queensland President Kristi Kinast insisted in a recent statement that it is critical to pass the legislation before the Federal election.
"Residents of Northern Australia have faced a decade-long struggle for a reinsurance pool and premium relief, and to see this light at the end of the tunnel extinguished would be devastating for those communities," she said.
"We are now concerned that the referral to a committee could see a substantial delay or even it not be delivered if there is a change of government. We believe the current government [is] committed to seeing this through and thank them for their support of our sector. We ask that they get this done before the election."
Read more: SCA welcomes cyclone reinsurance pool's final design
The strata sector in Queensland and northern Australia has long called for a reinsurance pool for cyclones and related flood damage.
The SCA welcomed the final design of the reinsurance pool, particularly changes linked directly to its advocacy efforts, such as changing the threshold to qualify for the scheme from the initially quoted 80% of residents to 50% in mixed-use buildings.
Kinast said the SCA is optimistic about the cyclone reinsurance pool's effect on insurance premiums and deemed it a game-changer and something that cannot be delayed. Therefore, she is urging all parliamentarians to prioritise the legislation's passing.
"The announcement by the Federal Government is extremely welcome. The potential 58% savings on premiums as announced are a potential game-changer. Announcements mean little if they aren't put into law, and we urge the government to not leave Northern Australia behind," she said.
"We urge politicians of all parties to work in a cohesive and bipartisan fashion to get this done. This is absolutely critical to the 880,000 people it is projected to positively impact, and further delay is not an option."