'First-class' insurance executive on wider role at restructured agency | Insurance Business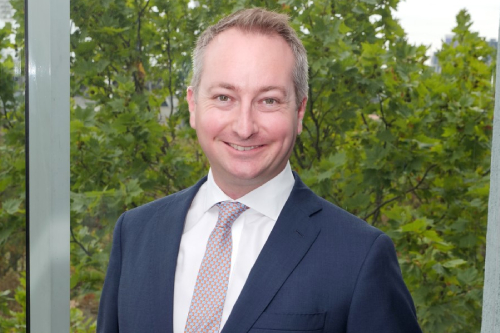 There's been a restructure at Professional Risk Underwriting Pty Ltd (ProRisk), Insurance Business can reveal, and here freshly minted operations head Jaydon Burke-Douglas (pictured) outlines what his promotion means for the rapidly developing underwriting agency.
"I think it's really just a symptom of a growing business," said Burke-Douglas, the company's former product & technical manager who will remain product-focussed and at the same time continue to serve as ProRisk general counsel in addition to head of operations.
In the qualified solicitor's view, separating operations out to have their own focus is a positive development as it recognises the increased regulatory scrutiny the industry is under, which he stressed deserves a greater degree of attention.
"But most importantly," Burke-Douglas pointed out, "it gives [executive director] Hamish [McDonald Nye] greater focus on distribution and growth opportunities. And that's a really important point.
"All of the operations part of the business used to report into Hamish directly. We've taken that off of him and handed it over to me. It frees up Hamish to really focus in on distribution and growth, which is his key mandate from shareholders."
So, what's high up on the agenda for the new operations head?
The Chubb, Zurich, and DUAL alumnus told Insurance Business: "My number one priority is transforming our business for digital distribution of our products. We are putting all of our products up on ProBind, which is our proprietary quote/bind platform. And that's a big IT job.
"We're investing heavily in the platform and it's very well resourced. We're halfway through and we've still got a whole bunch of new products coming down the line. Our goal is to have all of them on ProBind, to give brokers that ability to self-serve and improve turnaround times."
According to Burke-Douglas, they have a general liability offering that will be released soon on the platform, which will be followed by professional indemnity.
"ProBind is our future," asserted the insurance leader, whose responsibilities won't be too different from those of a chief transformation officer. "Technology is our future, and digital distribution is my number one priority. We're taking a traditional underwriting agency and we're turning it into an insurtech."
The major challenge for everyone, said Burke-Douglas, is staying on top of the speed at which the regulatory environment is changing. At the same time, though, he expressed gratitude for the opportunity to be entrusted with ProRisk's operations and cited the "great people" and strong teams within the organisation.
McDonald Nye, meanwhile, had this to say about the deputy: "As our business grows, we have adjusted our executive structure to best utilise the talent within the business and focus on creating great insurance solutions.
"Jaydon is a first-class insurance executive. This expanded role recognises and ultimately leverages his skill and capability for our continued growth."