"It's likely that more insurers will withdraw from the market" | Insurance Business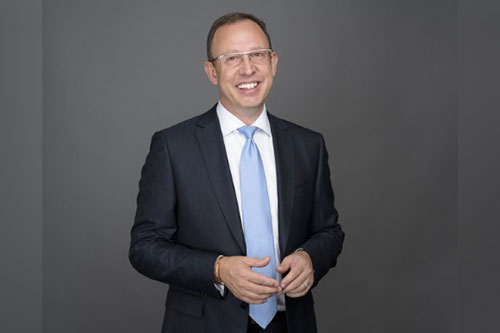 Marsh has warned the Parliamentary Joint Committee on Corporations and Financial Services that the cost and availability of D&O liability insurance is becoming unsustainable as the corrosive impact of large value shareholder class actions on companies continues to take its toll.
Craig Claughton (pictured), head of FINPRO at Marsh, argues the steep hike in D&O liability prices is having a heavy impact on the insurance sector.
"Our response to the inquiry was aimed around our experience as insurance brokers and we thought the best thing we could do for this inquiry is to provide some empirical evidence on the cost and availability of D&O liability insurance," he said.
"We also wrote to warn of the impact that the large value shareholder class actions have been having on companies here in Australia with respect to the purchase of D&O insurance."
Claughton said that, among his recommendations to the inquiry is the need for litigation funders to be regulated.
Read more: Marsh issues D&O insurance warning
"We think at the moment they're operating in a completely unregulated environment, save for the fact that the Treasurer has just indicated that they will need to have an ASF licence," he explained. "We think that there should be a cap on their earnings, the amount that they're allowed to earn for matters and better regulation on how they are to operate in funding actions."
The concerns come in response to increasing expressions of "severe distress" from clients at the mounting cost and limited availability of D&O insurance. Claughton says class action settlements must become sustainable in order to curb this worrisome trend.
"D&O insurance is costing our clients much, much more than they've ever had to pay and they're also unable right now to be able to purchase the same limit, the same amount of insurance that they've had in previous years," Claughton added.
"What we ultimately want to see is the cost of these class actions become sustainable. In other words, there's a balance between holding someone accountable for their actions and just bringing an action to procure a settlement regardless of someone's wrongdoing."
One significant concern regarding class actions is that the current threshold to begin one in Australia is too low, placing too great a risk on Claughton's clients and their financial assets, suggests.
The trickle-down effect of this comes at the expense of Australian entrepreneurism, he believes, and governments, shareholders and the market need to establish a "better balance" of interests.
"I think there is a number of factors – the continuous disclosure regime in Australia is very onerous for directors and I think that there could be a better balance between what the government requires and what the shareholders and the market need to know in order to not quell entrepreneurial spirit," he added.
"The way class actions function in Australia is also a little problematic. It's very, in my opinion, pro-plaintiff and against defendants – which I appreciate are all from large companies. It just doesn't seem like it's a level playing field."
Read next: Marsh secures new head of cyber, international
It's also an issue for brokers, who act on behalf of their clients in order to procure D&O insurance for them. Claughton says it's becoming difficult for brokers to bare the bad news for the excessive hike in the policies' prices.
"It's us that has to tell them their premiums have gone up 400% or a number significantly higher than they've ever had to pay before," he explained. "The other component is that the insurance market, the insurers that we're dealing with are continually telling us that they can't keep providing this product at the prices that they've done before and that's why the premiums need to increase so much."
Until the situation is rectified through legislation or the courts, Claughton argues nothing will change.
"Prices will continue to increase and it's likely that more insurers will withdraw from the market because they don't feel they will be able to write the line profitably," he said.
"The other more extreme scenario is that companies won't be able to attract good quality directors to their boards unless they are able to purchase the insurance. That's kind of the end of the road and we're trying to hopefully assist in not getting to that point."