Permanent changes to continuous disclosure laws – what do they mean for D&O insurance? | Insurance Business Australia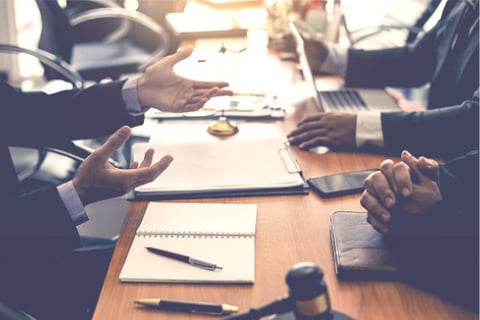 On February 17, the office of Treasurer Josh Frydenberg announced that the temporary changes made by the government to Australia's continuous disclosure laws last May, instead of expiring next month, will now become permanent – a move seen as "welcome news" by top broker Marsh.
As outlined by Frydenberg in a release, "companies and their officers will only be liable for civil penalty proceedings in respect of continuous disclosure obligations where they have acted with 'knowledge, recklessness, or negligence'."
According to the MP, this revision to the Corporations Act 2001 – via the Treasury Laws Amendment (2021 Measures No. 1) Bill – will discourage opportunistic class actions under the country's continuous disclosure laws.
"The bill also makes clear that companies and their officers are not liable for misleading and deceptive conduct in circumstances where the continuous disclosure obligations have been contravened unless the requisite 'fault' element is also proven," stated Frydenberg.
It was highlighted that the changes do not affect the Commonwealth's ability to prosecute criminal breaches or the ability of the Australian Securities & Investments Commission to issue infringement notices and administrative penalties without proving fault.
Additionally, introducing the fault element for private actions more closely aligns the Australian continuous disclosure regime with its counterparts in the UK and the US.
Read more: Marsh issues D&O insurance warning
Making the changes permanent was recommended by the Parliamentary joint committee for corporations and financial services in its litigation funding and class actions report.
In comments sent to Insurance Business, Marsh – which has long advocated for reforms – said the permanent easing of continuous disclosure laws in Australia "represents an important and positive step forward for directors, corporations, and their insurers."
The broking giant noted: "In our submissions to the Australian Law Reform Commission's inquiry into class action proceedings and third party litigation funders and to the Parliamentary joint committee on corporations and financial services into the inquiry into litigation funding and the regulation of the class action industry, Marsh provided empirical evidence of the impact of litigation funded securities class actions pursuing continuous disclosure breaches by Australian corporations on the availability and affordability of D&O liability insurance.
"As a major D&O insurance broker to the ASX200, our data suggested that the rising cost of D&O insurance was closely correlated to an increase in the number and size of securities class actions since 2011."
In Marsh's view, securities class actions were contributing to significant increases in premiums and retentions, which in the long term were unsustainable.
For Craig Claughton, managing director and head of financial and professional services for the Pacific at Marsh, Frydenberg's announcement is "great news".