Should Australia's class action laws be altered? | Insurance Business Australia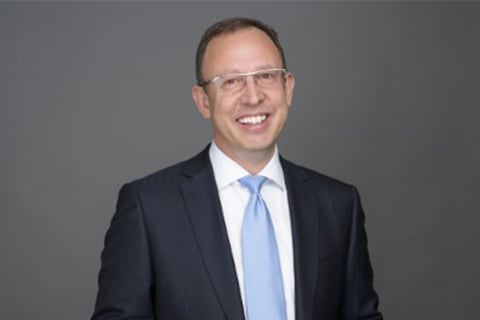 Last month, the Insurance Council of Australia (ICA) and Marsh presented to the Parliamentary Joint Committee on Corporations and Financial Services on litigation funding and the regulation of the class action industry.
Representing Marsh was Craig Claughton (pictured), Marsh's head of FINPRO, alongside CEO Scott Leney, who argued in opening submissions to the Joint Committee that class actions are having a corrosive impact on insurance premiums and policies.
"Securities class actions supported by litigation funding are causing an unprecedented increase in premiums and retentions that we fear is unsustainable," Leney said. "Marsh's ASX 200 benchmarking data shows that, in the year to Q2 2020, average D&O spend is up over 170%, and retention, the amount of loss the client bears themselves before insurance kicks in, is up over 300%, and it's only getting worse.
"Worryingly, the impact of securities class actions has reverberated through all D&O insurance policies. This has also impacted small to medium-sized business and not-for-profit organisations, which seems unfair because they're not having the claims, but that's the way insurance works: losses of the few are paid for by the many. The costs are ultimately passed on to the consumer and hurt the broader economy."
Read more: Marsh issues D&O insurance warning
Leney focused in on the hike in management liability and D&O premiums ranging from 40% to 200% for SME and medium-sized clients across industries such as property development, freight forwarding, pet care and not-for-profit.
"For many small companies and not-for-profits these massive increases are at the point of unaffordability. We worry that this will have a huge impact on charities being able to recruit trustees, most of whom are volunteers," Leney concluded.
The issue of class actions impacting not just the big end of town but also the smaller players in the market was also echoed by Tom Lunn, senior policy manager at the ICA. Alongside Ewen McKay, ICA's professional indemnity insurance committee and product leader, Lunn told the Joint Committee the ICA supports the Law Reform Commission's 2018 recommendation that there be a separate review into the legal and economic impacts of the Continuous Disclosure obligations of the Corporations Act.
"Our submissions have highlighted the impact increasing securities class actions continue to have on the availability and affordability of directors and officers 'Side C' insurance in Australia," Lunn explained. "These actions are based on an alleged breach of the Corporations Act's continuous disclosure obligations.
"The continuous disclosure obligations are essentially applied with a strict liability on directors. This means these actions are exceedingly difficult and costly to defend. This is highlighted by the fact that the vast majority of securities class actions are resolved by settlement with only one matter proceeding to judgment with an adverse finding against the company."
Consequently, Lunn said Australia has become a "highly attractive and profitable market" for litigation funders and the most likely jurisdiction outside the US in which a company may face a significant class action litigation. This, in turn, has created a "steep increase" in the cost of D&O insurance and a "sharp contraction and hardening" of this section of the insurance market.
"Fewer insurers are now willing to provide this cover. Those insurers who are willing to provide cover are increasing their premiums. They are also reducing coverage limits.
In 2018, premiums rose an average of 88%. Last year they rose by at least 75%," Lunn argued.
"This is making D&O insurance very expensive, and for many smaller listed companies the premiums may be close to unaffordable."
Increasing securities class actions also have a "broader" impact on the economy, Lunn added. He said the inability to obtain affordable or adequate insurance coverage deters talented workers from accepting director positions and acts as a "handbrake" on emerging companies and a hefty burden on larger companies.
"It is for this reason the ICA strongly supports the [Law Reform Commission]'s recommendation that there be a separate review undertaken into the legal and economic impacts of the continuous disclosure obligations," he continued. "The case for this review to be undertaken is clear and it should proceed with some urgency."
Marsh's Claughton told Insurance Business it was important for the company to represent their clients who have been "quite significantly impacted" by the country's class action regime.
Throughout the Joint Committee, Claughton claimed class actions in Australia had experienced a threefold increase over the past decade. One explanation for this, he says, is because of the lucrative litigation funding behind them.
"This particular Senate inquiry is also focusing on litigation funding and we believe that the vast majority of those matters, particularly the shareholder class actions, have been funded, so that has allowed those to develop since the class action regime came into being in 1999 here in Australia," he explained.
"But, outside of that, we believe that the continuous disclosure here in Australia is problematic for directors because they get caught in the decision of 'do they have an obligation to notify or should they be keeping information that they have confidential?' I also use the term 'damned if they do, damned if they don't' because some way or another it seems like they end up in hot water."
While those two reasons are the "significant drivers" behind the hike in class actions, Claughton also believes litigation can be "pro-plaintiff."
"When proceedings are commenced, it seems to be easier for a plaintiff than it is for a defendant and, of course, these things are incredibly expensive to run and to defend," he said.
This has led to companies settling outside of court with big payouts because it is seen as being cheaper and quicker than going through litigation, Claughton said. However, just because companies are "settling" doesn't suggest there's an admission of wrongdoing.
Read next: Current securities class actions could exceed $1 billion
There are two recommendations from Claughton that will keep Australia's class action litigation robust and protect against wrongdoing without the financial "penalisation" on insurers.
"Consistent with what the Australian Law Reform said in its report in 2018, that the continuous disclosure regime should be reviewed in its totality because Australia is somewhat of an outlier in requirements of disclosure versus other parts of the world," he said, "we think that perhaps it would make sense for all of the class actions to be heard in the Federal Court rather than going through various levels of different Supreme Courts in different states. This would thereby achieve a level of consistency in terms of procedure and then you don't have forum shopping to get a desired outcome.
"Another suggestion we had is for ASIC to actually be the gatekeeper and run these class actions on behalf of shareholders, which might be a way of keeping litigation funding groups honest and to discourage actions that are really somewhat frivolous."