Why this underwriting agency has no issues with capacity | Insurance Business Australia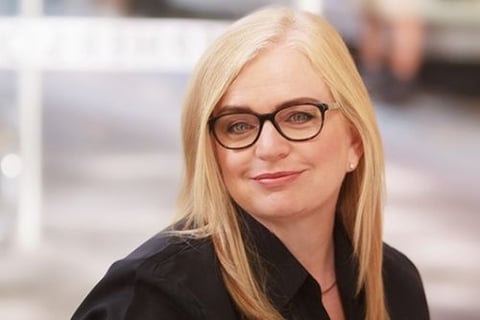 The hard insurance market isn't proving to be a problem for Lloyd's coverholder About Underwriting.
Currently looking to grow its team with a senior hire, the Melbourne-based specialist underwriting agency enjoys access to abundant capacity, particularly for general liability and professional indemnity insurance. In fact, the company's general liability product line is serving as a growth driver for About at present.
Speaking with Insurance Business, portfolio manager Liz Peach (pictured) said About is having "a lot of success" within general liability, with the availability of capacity not really an issue.
"We've got Lloyd's syndicates that actively want to support us," asserted Peach. "So they're looking for business, and they want to do it through About Underwriting. So we've got a lot of capacity available."
Part of the success is also attributed to About specialising in less saturated spaces.
"Recruitment, labour hire is a specialist area for us," noted the portfolio manager, "IT, technology companies are an area of growth for us; and miscellaneous professionals. We also do engineers, real estate agents, accountants, and construction consultants.
"But at the moment we're still finding that the market is still quite low in terms of [competition]. So we tend to work in areas where there aren't too many competitors."
About, which has been growing steadily for the last four and a half years, is now in search of a senior underwriter.
Peach told Insurance Business: "Previously we've hired at more junior level. However, we've got to the stage now where we need more experienced hands to help us develop the book further. And if that goes well, we may be looking to make another hire in the not too distant future also."
As for the agency's current set-up, the About manager said they won't have issues with onboarding a new colleague, even remotely.
"We've been happy working from home," she noted. "So we will continue to do a mix of working in the office and working from home. We have a flexible workplace – we always have – and we're very proud of that. Hence, we haven't had anybody leave."
It is Peach's hope, though, that this year will be different when it comes to marketing, in that they'll be able to get out and meet with more people.
"We really prefer to talk to our brokers and understand more about the risk, and that way we know we can tailor the right product for their individual needs," she explained. "I think that's probably our strong point. We're not an online, low-touch kind of product offering, and that's simply because we don't think we can get the right information in doing that.
"Our Lloyd's backers are very happy with the business that we've developed to date, and what they really want us to do is more of that business. So, we're looking to grow."