Cover Genius and RMS Cloud offer holiday park operators insurance | Insurance Business Australia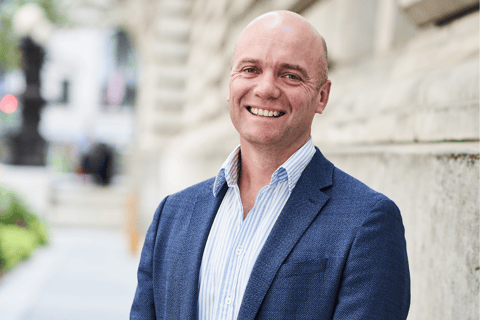 Two Australian born global technology companies have partnered to provide damage and liability cover for holiday park operators. Angus McDonald (pictured above), CEO of the insurtech Cover Genius, said the offering helps overcome the historically "fragmented and confusing" process of finding insurance to cover property.
A Cover Genius media release described the result of the partnership with RMS Cloud, a property management software company, as "a first-of-its kind solution" for the needs of holiday park residents.
"We see immense opportunity in the property space for insurtechs to streamline the customer experience," added McDonald.
McDonald said his firm's global distribution platform is now integrated into RMS's property management software. He said this allows holiday park operators to offer mandated liability and natural disaster coverage that also covers short term rentals. There are also optional upgrades, he said, based on property values and contents.
Read next: Property data expert rolls out integrated insurance technology
In Australia and globally, RMS Cloud provides the property management software used by thousands of parks, holiday parks and campgrounds.
"RMS Cloud wanted to ensure that operators get peace of mind knowing their park and their customers are fully protected when things go wrong," said McDonald. The embedded software, he said, also automates the audit process for park operators and residents.
The Cover Genius platform is embedded on the RMS system and appears to park operators when they log in.
"There is a growing need for integrated proptech solutions that easily provide end-to-end coverage within the customer experience, instead of expecting property owners to seek insurance from a third party," he said.
McDonald said his firm and RMS created the offering after realizing that holiday park operators were facing a unique set of problems that aren't always covered by traditional insurers.
"Park operators require evidence from residents that they have the mandatory property cover and have to chase down copies of the COI," he said
Many residents, he added, don't provide evidence which limits the coverage parks themselves can get.
He said the Cover Genius offering addresses these issues with a "tailored offering."
"In a single platform, both parties [park operators and their residents] benefit from the ability to rent, manage and protect properties seamlessly making it easy for residents to obtain and provide evidence of coverage and for property owners to protect the park in its entirety," said McDonald.
The Cover Genius boss said that prior to this offering, residents had to obtain protection from a third party and, because there were limited options, many properties remained uncovered.
"As the real estate market continues to be shaped by new technologies and digitization, it's time for it to evolve past fragmented, traditional methods of obtaining insurance," added McDonald.
This solution, said McDonald, relies on existing billing relationships and allows RMS to solve their COI collection hurdles, streamline property management and offer claims support in one platform.
"This partnership is indicative of the immense potential for insurtechs and proptechs to collaborate and create enhanced customer experiences," he said.
Peter Ferris, CSO at RMS Cloud, agreed.
"Our partnership with Cover Genius expands our capabilities into insurance, without the complications of traditional insurers and the manual effort of auditing mandatory coverages," he said in a media release.
According to the same release, RMS is used by more than 6,500 properties across 60 countries to manage, operate and grow hospitality accommodation businesses.
In an interview with Insurance Business in October, McDonald mentioned the embedded insurance opportunities in the property technology area.
Read next: Cover Genius CEO on the future of bank-embedded insurance
"There is increasing automation in how lending is done and how properties are bought, and we think there's opportunities in that environment to be able to offer insurance products in there," he said.
Teaming up with RMS comes on the back of other partnerships with big global brands including Ryanair, Amazon, eBay and Shopee.
McDonald added that Cover Genius already has other partnerships in place in the real estate and property space. The partnerships are with brands including Rhino and Intuit "to streamline the customer experience and offer protection for renters, homeowners and landlords," by embedding protection into what he described as the customer's "purchase path."
A Cover Genius poll in August 2021 suggested considerable consumer appetite for certain embedded insurance products.
According to the survey, 70% of digital bank users in Australia would be highly interested in being offered embedded insurance based on their transaction details, and more than 50% of traditional bank customers would also be interested.