Cover Genius CEO on the future of bank-embedded insurance | Insurance Business Australia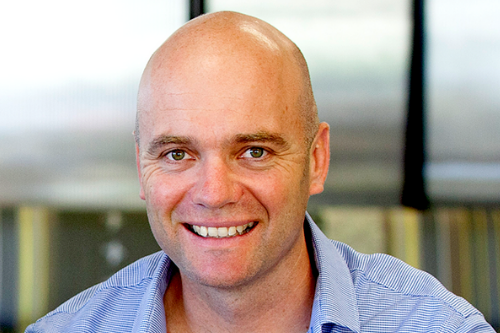 Imagine your banking app, based on your purchase history within it, offering pertinent insurance products. This could very well be the norm moving forward, if the results of a Cover Genius poll are anything to go by.
According to the survey conducted by Momentive.ai for the embedded insurance insurtech, 70% of digital bank users in Australia would be highly interested in being offered embedded insurance based on their transaction details, while a little over half (54%) of traditional bank customers would be keen as well.
"The data piece is critical to creating an embedded insurance solution," Cover Genius co-founder and chief executive Angus McDonald (pictured) told Insurance Business. "Without it, you're asking someone to buy a pet insurance product when they don't even own a pet.
"What we've seen, and what the survey shows, is that life events are really important to this. And this is where the banks actually have really great data, because they should be able to infer whether someone has bought a pet if they've started buying pet food or having transactions related to pet."
The same goes with having a baby or purchasing a house or a car, for instance.
"They're the life events that the banks have great data on," noted McDonald. "Unfortunately, in Australia, we haven't seen banks using that data to embed the offers so that customers get a convenient response at the point that it's really relevant.
"What we have seen is traditional insurance programmes for banks, which aren't integrated and aren't embedded."
The CEO clarified that linking off to an affiliate site – that of an insurer, for example – where one would have to type in details, isn't what's considered embedded. "Embedded" means the relevant data-driven offer happens within the same banking realm.
"We have a platform that is called XCover, and that allows our partners to be able to offer any insurance or warranty product to their customers," said McDonald, who co-founded the global Sydney-headquartered group in 2014 coming from an ecommerce background.
The poll, which looked at particular insurance lines and several life events, is part of a series with counterpart surveys in Canada, Brazil, the UK, Germany, Spain, Italy, France, Singapore, India, Thailand, Korea, Indonesia, and the US.
According to McDonald, Australia is a relatively small footprint for Cover Genius. In fact, most of the company's business (more than 80%) is overseas.
"Our whole business model has been to partner with the world's largest digital platforms to help them sell insurance," noted the insurtech chief. "There aren't many eBays and Amazons in Australia, so it tends to be that we do a lot of business in Europe and the US for that reason."
That might soon change, though, especially in the area of bank-embedded coverage which, it turns out, is something that local consumers would be open to.
"One of the key points from this survey was that 67% of Australians who chose a traditional insurer in the last 12 months would prefer a bank-embedded offer next time," McDonald, who stressed that customers are after convenience, told Insurance Business.
"What this survey says, and what we think, is that embedded insurance offers that utilise transactional data and create true convenience for the customer in that they're right in their digital banking interface, customers want to buy that. That's what they want."