FM Global makes donation to NSW Rural Fire Service | Insurance Business Australia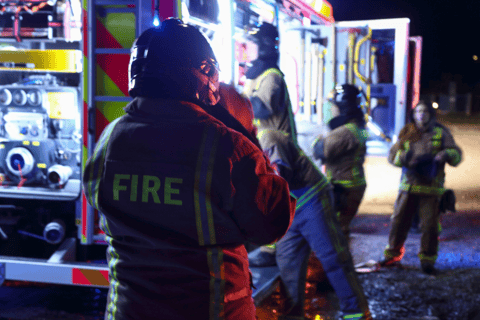 FM Global, one of the largest commercial property insurers globally, has donated US$100,000 to the New South Wales Rural Fire Service Association (NSW Rural Fire Service), the world's largest volunteer firefighting organisation.
The NSW Rural Fire Service has jurisdiction over 99% of the state's 800,000 square kilometres. From the formation of the first formal brigade at Berrigan in 1900, it now has about 72,000 volunteers across nearly 2,000 brigades. It is now the lead agency for fighting and preventing bushfires across the state, and it combats structural fires and transport incidents.
Commenting on the donation, Mike Hunneyball, operations chief engineer at FM Global, highlighted the latest Intergovernmental Panel on Climate Change report, which warned that Australia's land has warmed by 1.4˚C in the past century.
"Heat extremes are increasing, the frequency of extreme fire days is rising, and fire seasons are getting longer," Hunneyball continued. "The best ways to defend against fire risk are to use non-combustible construction materials, keep trees and grass as far away as possible from your facility, use external sprinklers, and develop a fire plan with local authorities like the NSW Rural Fire Service."
Read more: FM Global warns of global supply chain crisis
In November, FM Global highlighted three main reasons bushfire losses are rising: increased value at risk, forest management challenges, and the warming climate.
The commercial property insurer advised businesses seeking to cope with bushfires to become more climate-resilient as the climate continues to change. Its website provides bushfire resources to teach businesses how to protect their facilities from this growing natural hazard.
Meanwhile, the Climate Council warned in a recent analysis that Australia must cut its emissions 21 times faster than it is to play its part in avoiding catastrophic climate change impacts. Furthermore, delaying a response or slowly taking action could lead to dire consequences.