Honey CEO says bank partnership "sets a precedent" | Insurance Business Australia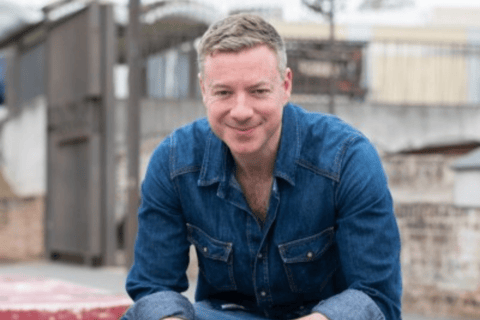 In early April, the insurtech Honey Insurance announced a partnership with the Bank of Queensland (BOQ). After a competitive bidding process, BOQ chose the Sydney headquartered Australian insurer to offer embedded home insurance to its customers. Honey CEO Richard Joffe (pictured) suggested to Insurance Business that this partnership is a very significant step for Australian home insurance.
"It's a huge opportunity for Honey because it sets a precedent in the Australian market that new challengers really can play and win against incumbents with these large partners," said Joffe.
According to the Corporate Finance Institute (CFI), BOQ is one of the country's top 10 biggest banks. BOQ is also one of the few regional banks not owned by one of Australia's Big Four banks. Most branches are run by local owner-managers.
"So for them to have gone out to RFP (request for proposal), looked at everything out there and said they want to go with a challenger, I think, says as much about us as it does that the market is ready for somebody to shake up insurance," said Joffe.
The CEO said the partnership involves all of the bank's existing insurance providers being transferred or having the opportunity to transfer to Honey. Then all new insurance will flow through Honey exclusively as their partner.
Read next: Soaring home repair costs threaten insurance industry
"So it's a national and an exclusive partnership and it'll be both online, digitally, through the branches and through all of the channels," he said.
One of Honey's offerings - unique in Australia according to Joffe - is its smart home sensor. The sensor is offered to customers for free.
"The sensors are novel because they help to reduce risks in a customer's life. It helps to detect three primary perils: fire, flooding, and theft. By hooking up these sensors we think it reduces risk by 8% for customers," he said.
Honey passes on that 8% discount to customers who choose to install the sensor.
"We think it is actually a very big deal as an example of the type of work we're doing, to not just be an insurance company but ultimately to try and reduce the risk of our customers," said Joffe.
The sensor was likely one factor that helped the insurer win BOQ's RFP process
"I think that, ultimately, Honey won [the bidding process] because we were able to show how we were differentiating and adding value for customers in a way that traditional insurance companies were not," said Joffe.
The Honey boss said their bid focused on the customer and improving their home insurance experience and "that ultimately got Honey over the line."
"We're adding additional value and giving away free technology to try and improve quality of life for their customers and we've digitized to truly make it a fraction of the time to buy home insurance compared to a lot of other providers out there," he added.
Joffe said Honey's smart sensor is one example of how insurtechs are changing the insurance sector globally.
"There are 35-multibillion-dollar insurtechs that have emerged around the world - about half of those are in the US. Honey is a good example of a company that's taking a lot of the innovation outside of Australia and localizing it," he said.
Read next: Revealed: a big gap to fill in the home insurance space
Joffe mentioned the insurer wefox in Germany and Oscar and Lemonade in the US as examples of different types of innovative insurtechs.
"What we're trying to do at Honey is take the best of what we've seen globally. Part of that is about digitalization, and part of that is about technology and services, and localize that for the Australian market to understand what's right for Australian homeowners," he added.
Honey provides what it calls smart home insurance with a stated mission to eliminate the majority of avoidable accidents that happen in the home. The insurtech is underwritten by RACQ (Royal Automobile Club of Queensland). Honey is a relative newcomer to the industry and was launched in June 2021.
BOQ has more than 160 branches across Australia and is one of the country's oldest banks. It was founded in 1874 as the Brisbane Permanent Benefit Building and Investment Society, the first permanent building society in Queensland.
In 1887 it converted from a building society to a bank.