ICA releases measures to improve commercial insurance for SMEs | Insurance Business Australia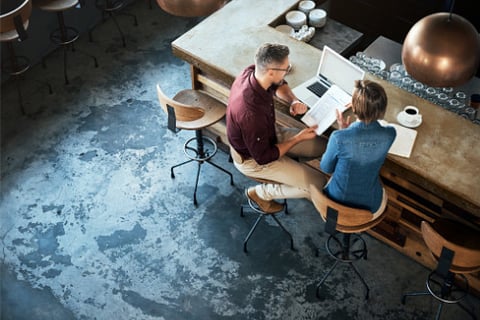 The Insurance Council of Australia (ICA) has introduced new measures to improve the availability and affordability of commercial insurance for small- and medium-sized enterprises (SMEs) in the country, including creating a council to collaborate on solutions.
According to the ICA, the new measures were created in response to industry expert John Trowbridge's 13 recommendations in the final report of his Independent Strategic Review into the role of the private commercial insurance market.
Trowbridge's final review found no one-size-fits-all solution to insurance affordability and availability issues for SMEs in the context of a hardening insurance market. He also found that solutions require collaboration and goodwill among the insurance industry, SMEs, and governments.
Commenting on the final report of the Independent Strategic Review, ICA CEO Andrew Hall said: "The ICA welcomes the final report of the review into the role of the private commercial insurance market and thanks John Trowbridge for this important piece of work, which confirms there are issues in the market but no one silver bullet to fix them."
Read more: ICA calls for policy changes to improve natural disaster resilience
The Business Advisory Council, created to solve commercial insurance affordability and availability issues, will bring together the business and insurance sectors to solve issues mainly in the professional indemnity, public liability, and business interruption coverages.
It will also provide reports and recommendations directly to the ICA board and participate in the ICA-led examination of the feasibility of business interruption cover, protecting against future pandemics. Both councils will act in compliance with competition laws, and where required, seek regulatory approval for any proposed recommendation or action.
"In establishing the Business Advisory Committee and other measures, the ICA is responding to a key theme of the review: solutions, where they exist, will require a concerted effort between the insurance sector, small business, and government," Hall said.
Dallas Booth, CEO of the National Insurance Brokers Association (NIBA), will chair the new advisory council and work with representatives of the ICA, the Council of Small Business Organisations Australia, the Australian Chamber of Commerce and Industry, the Australian Small Business and Family Enterprise Ombudsman, and the Office of the NSW Small Business Commissioner.
NIBA and the Underwriting Agencies Council will participate as required and work separately with the ICA to facilitate greater access by brokers to underwriters to enable more understanding and dialogue around underwriting decisions.
The Business Advisory Council will convene its first meeting in the coming weeks. In addition, a review of progress on the recommendations of the Independent Strategic Review will be undertaken in 12 months.