A response to fed-up SME insurance brokers: we have an answer | Insurance Business Australia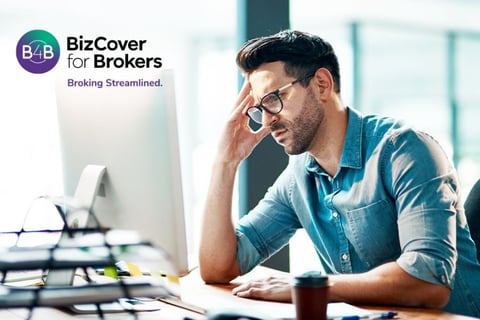 The following article is provided by BizCover for Brokers.
In June last year, Insurance Business posted an article that simultaneously drew the ire of insurers and vindicated the feelings of brokers far and wide.
As its name suggests, 'Insurance brokers lament "terrible" service levels' comments on the significant dip in service levels by insurers throughout the current pandemic-affected hard market from the point of view of a broker.
"Things are taking a lot longer to get done," said the Insurance Business source, verbalising what fellow brokers have also alluded to.
"We've got insurers that just aren't picking up the phone. We've got emails that are going unresponded to. It's a lot harder. We're obviously reliant on insurers turning things around, and we just aren't seeing the same level of service."
Fast-forward to early 2022 and the problems are still the same. The market's still in an upswing and the pandemic is not going away, which might see brokers having an unchanged sentiment towards the service provided by insurers during the new year.
Fortunately, for business insurance brokers lamenting the service levels of SME insurers, we have an answer.
"Technology offers a solution to some of the frustrations in the broking process that have been exemplified by current market conditions," said Jane Mason, BizCover for Brokers head of products, channels and risk.
"The BizCover for Brokers (B4B) platform provides access to quotes for multiple products from selected insurers in just a few minutes. It removes the time traditionally and increasingly spent by brokers obtaining quotes for their clients and gives this time back to the broker to service clients and grow their business."
Filled with time-consuming manual processes and low profit margins, SME insurance has been inherently inefficient and an often-frustrating experience for brokers. And coupled with the current alleged service problems with insurers, the segment is often high on the gripe list.
"Our B4B platform has redefined the broking process. Brokers can now quote, compare and bind eight insurance products from up to six leading insurer partners across 6000 occupations with single data entry," said Mason.
"A desire for a high response rate from insurers is a trait I believe all brokers share and with BizCover for Brokers we deliver that. Created by brokers for brokers, everything we do is about empowering brokers and increasing efficiency."
Embracing insurtechs in a tough market
The hardening market and the difficulties that arise from insurers transitioning to a hybrid work model are two reasons brokers had speculated as to why service levels have dropped.
Both points ring true in this current climate and there's not much brokers can do about either one. Yet brokers will always have a third option despite the challenges they face – embrace insurtechs.
By leveraging new tech such as automation, insurtechs like B4B can automate manual processes and achieve an unparalleled level of efficiency.
BizCover for Brokers also offers contestability among insurers as it includes instant online quotes from multiple insurers across a range of products on one platform. This helps keep the products competitive and brokers can instantly compare quotes, providing options to their clients with ease and efficiency.
"Gaining access to markets in a timely manner is essential to providing high levels of service and increasing profitability on SME business. The B4B platform is designed to facilitate this outcome for brokers," said Mason.
Insurers, we heard you too
Insurance Business's article drew indignation in the comments section. Some pointed out the lack of quality submissions and the brokers' inability to follow up as common problems faced by insurers.
These difficulties can also be addressed by technology. Not only can brokers quote and bind instantly using the B4B platform, but they can manage amendments, cancellations and renewals online, all supported by a service team available by web chat, email or phone to assist along the way.
"A full lifecycle platform provides connectivity that has previously not existed in business insurance. It assists in ironing out some of the complexities of the traditional broking process, streamlining the transaction and increasing efficiency for all parties," said Mason.
"Online quote and bind platforms provide a bi-lateral benefit with access to markets and expediency for brokers along with a broader distribution channel and reduced operating costs for insurers - It's a win-win situation."