Are insurance brokers winning the trust of SMEs? | Insurance Business Australia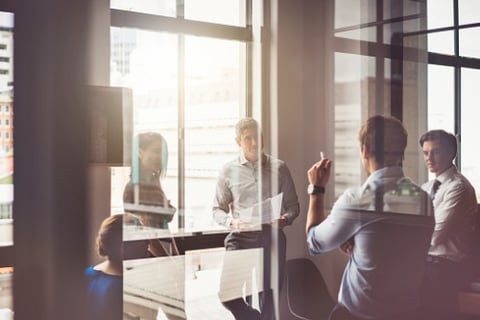 Brokers are starting to win over the trust of Australia's SMEs, Vero Insurance's newly released research has found. It highlighted that more SMEs than ever before are satisfied with their broker.
Within the 2020 SME Insurance Index, Vero surveyed 1,500 SMEs to understand the current business climate, insurance purchasing behaviour, and perceptions of brokers and the insurance industry. It revealed that in addition to improved satisfaction, almost half of SMEs who currently buy insurance direct are considering using a broker in the future.
Anthony Pagano, Vero's head of commercial intermediaries, said it was encouraging to see that broker usage has remained stable.
"Pleasingly, the recent research indicates that SME satisfaction with their brokers is at an all-time high which is a positive development for our industry," Pagano said. "Brokers are increasingly focused on proactivity and engagement which is helping improve positivity between SMEs and their relationship with brokers."
The index revealed that transparency around broker remuneration and premium increases may help improve levels of trust for the broker industry and further elevate broker uptake by SMEs.
"Not only are SMEs interested in knowing about the full costs of insurance between insurers and brokers, but the value it brings with it," explained Pagano. "Our research suggests that more knowledge of remuneration could impact SMEs' behaviours and attitudes, and more interestingly, improve trust." As transparency increases between the pair, so does trust.
SMEs also continue to seek proactive updates from their brokers over-and-beyond renewing policies and undertaking administration. Since 2018 there has been a steady increase in the number of SMEs who say they use a broker because of the proactive updates they provide.
"It's clear that SMEs clients value brokers for their expertise and the value-added services they provide," said Pagano.
Brokers taking the time to explain premium increases was an equally important block in the trust building process.
"We have also noticed that SMEs have greater trust in their broker when they have taken the time to explain any premium increases," Pagano said. Half of those surveyed said that their brokers had explained a premium increase to them - with 80% finding this helpful.
Ultimately, the broker-SME relationship is a budding work in progress and Vero's research sheds light on what matters most to clients.
"The index reiterates how important the role of a broker is in providing expertise, offering transparency, and delivering proactive value-add services to SMEs," explained Pagano. "Vero remains focused on working with brokers to promote the value of insurance brokers and their role as trusted advisors within our community."